Advertise your job vacancies with Oakham Nub News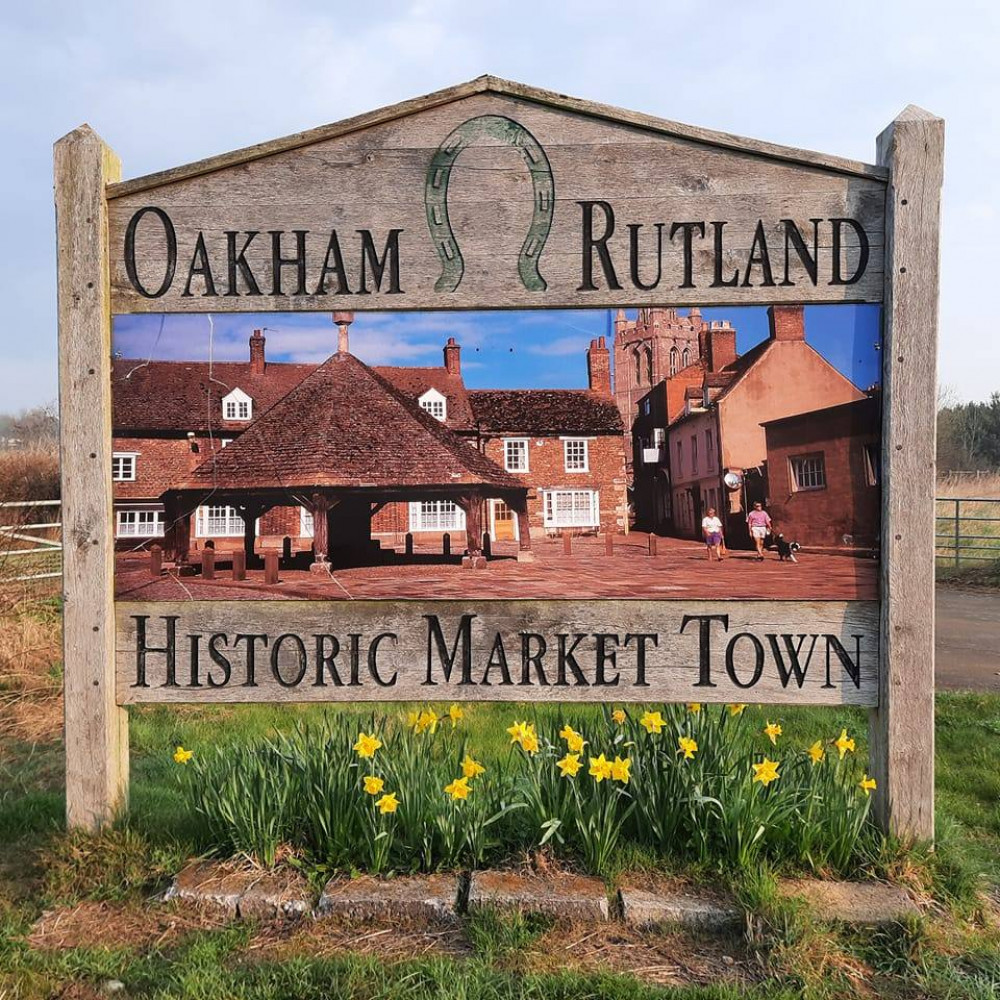 Oakham, Rutland, Historic Market Town sign
Did you know that you can advertise your upcoming job vacancies with Oakham Nub News?
With upwards of 10,000 reads every week, our site sees a lot of traffic. Now, you can use that to help you find the ideal candidate for your upcoming job vacancies and opportunities.
To do so, click on the Jobs tab at the top of the site.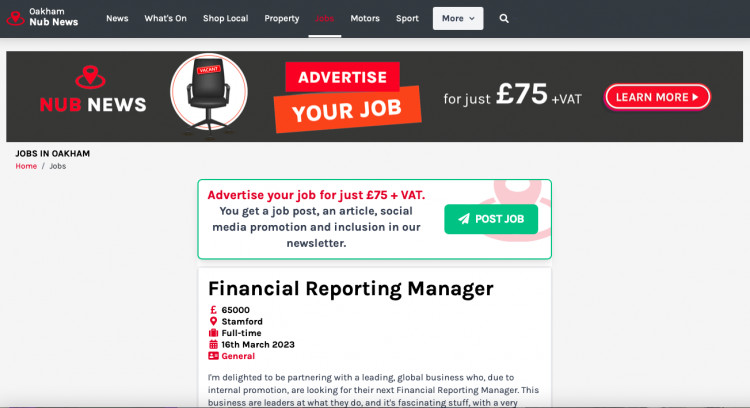 This will bring you to the page pictured above.
See the 'Nub It' button?
Click that.
This will enable you to start entering your information and provide you with more information about the cost of sharing your post and what you will get for listing your vacancy with us.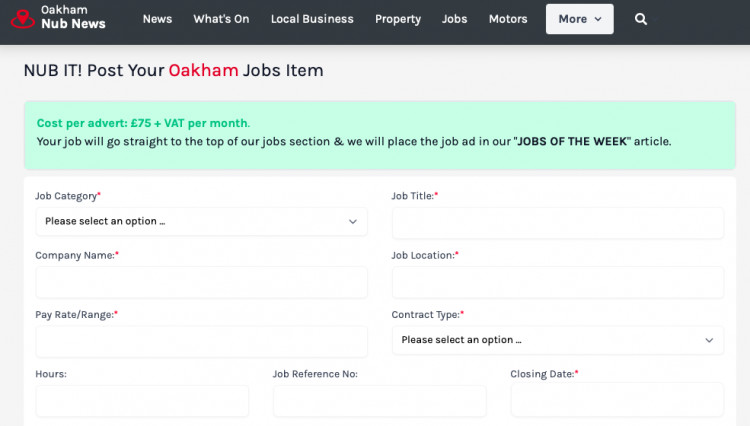 Listing a job with us costs £75+VAT and in return you will be listed at the top of our jobs section and will feature in our 'Oakham Jobs' feature, published every Monday morning and shared on our Facebook and Twitter.
Next, select your job category from the dropdown menu and list the title of your job vacancy, such as 'Accounts Assistant' or 'Waiting Staff'.
Below that, input the company name and job location - including whether or not this job can be undertaken remotely.
Don't forget to add pay and whether your vacancy is full or part-time and temporary or permanent.
You can include hours and a reference number, but these fields are not compulsory.
You must add a closing date to your application.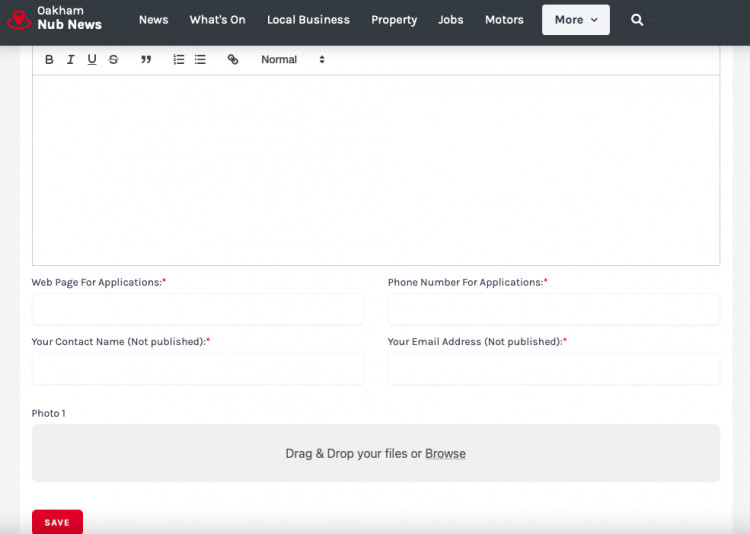 Next, you will need to add a brief job description in the 'content' box. This field is compulsory.
Below this, be sure to link a website where applicants can view the role and/or the company, and a phone number to contact you on.
Finally, you must include the name and email address of yourself or those listing the job.
The final two fields will remain private, but allow us to contact you with any queries we might have before we contact you to take payment and then publish the job vacancy on our site.
You can also include a company logo or image to attract those patiently waiting applicants.
Click 'SAVE' and then wait for us to contact you.
We will be in touch as soon as possible to take payment and list your job - after vetting it.
Fill in this form for a no-obligation quote or email [email protected] with any enquiries.