Award-winning restaurant Orbis Oakham announces closure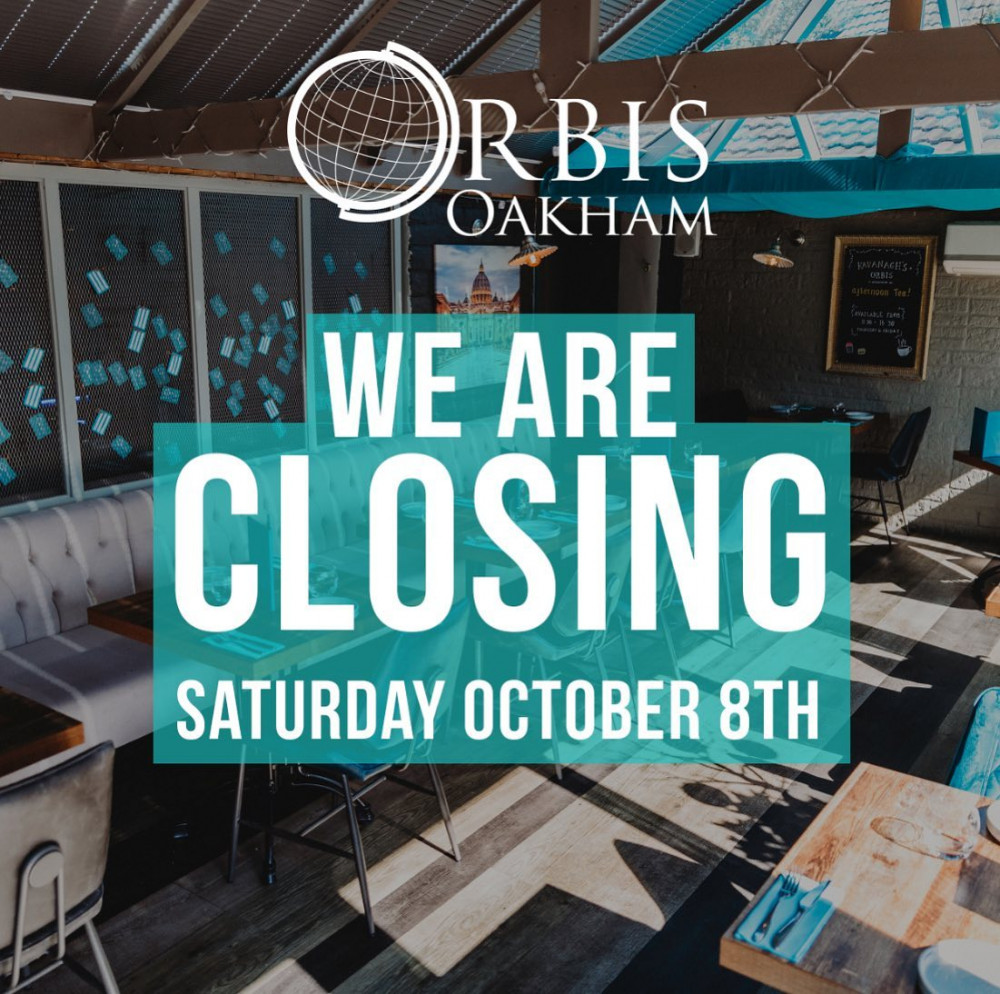 image courtesy of Orbis Oakham.
Today, Friday the 16th of September 2022, popular local restaurant Orbis Oakham have announced that they will be closing due to the rise in running costs and struggles recruiting a team that can 'uphold' their standards.
The team posted on their social media:
Probably the most difficult decision we have had to make... closing a multiple award-winning restaurant which has held the number one spot on TripAdvisor for 90% of its existence. Not to mention the fact it is fully booked every weekend!
We navigated through lockdown and not only survived but flourished. these past six months have been the toughest so far; with our electric bill over £6000 a month currently on top of the struggle with employment for team that can uphold our standards; fluctuating food costs. We simply cannot continue to operate a building of this size with our current brand.
We invested hundreds of thousands of pounds along with blood, sweat and tears to bring this historic building back to life, in which we feel we have accomplished in a massive way.
Orbis Oakham will close its doors for one last time on Saturday, the 8th of October.
This is not a sign that we have failed, failure would be continuing on this course and not having the strength to change direction.
Orbis Stamford will continue as usual with a few tweaks to make sure we are staying relevant in the current market, so you will be able to travel 8 miles up the road to still enjoy Orbis in its entirety. this will also mean we can focus on improving one singular restaurant and push on from its recent two rosette accolade.
For all of those that have bookings after the 8th of October our reservation team will be in touch to arrange.
We will be operating our usual hours up until our closing date and reservations can be made online now to come down and support us in our final weeks.
Our Oakham journey does not finish here we have some incredible plans of which will be revealed next week. One thing we can promise you though we will be bringing something to the town that is currently not available, not only would it bring our community values to the forefront but it will also offer our outstanding food and service ethos but a much more affordable price point for the whole family!
Keep your eyes on Oakham Nub News for their 'incredible plans' and sign up to our Newsletter to keep your town in your pocket.