Coronavirus crisis: Prison outbreak fuels Rutland surge in case numbers as a quarter of county adults are vaccinated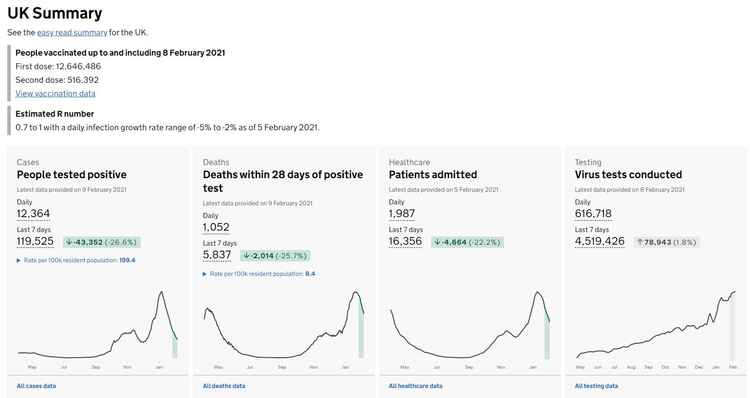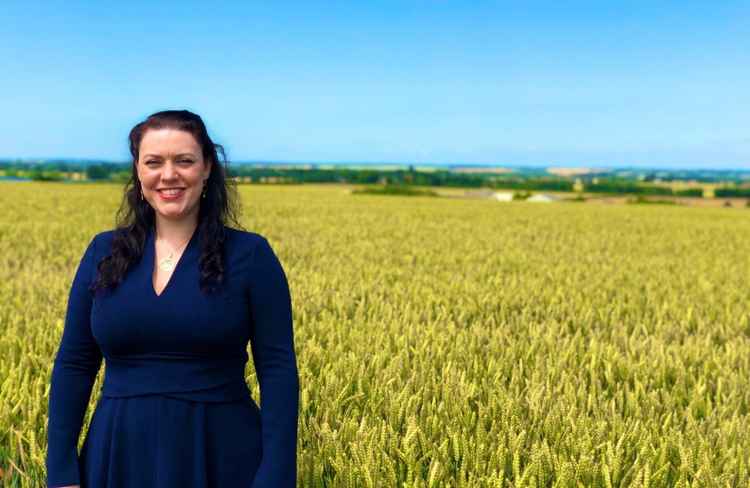 The outbreak of Covid-19 at HMP Prison has further boosted the number of cases in Rutland, placing the county as among the country's worse for infection.
The government's Covid-19 tracker reported 7 new cases yesterday, putting Rutland on 1355 cases since the start of the pandemic- equivalent to about one-in-30 of the county's population.
However, due to how it is calculated, the seven day rate has increased sharply, as 199 cases were recorded in the week to yesterday, compared with 154 cases in the week to Monday.
This means the rate has increased from 385.7 cases per 100,000 to 498.4 cases per 100,000, meaning about one-in-200 Rutland residents will have succumbed to the virus in the past week.
The number of deaths meanwhile, remained at 46, meaning just over one-in-a-thousand Rutland residents have died of Covid-19 since the pandemic started.
The upsurge in Rutland cases has been blamed on an outbreak at HMP Stocken, which Rutland MP Alicia Kearns says amounts to half those in the county, as reported by Nub News yesterday.
The MP posted on Facebook today: "We are now averaging 2.5 million vaccine doses a week across the U.K. On Monday, 352,480 more people got their first dose and we're on track to offer 15 million people across the UK their first dose by 15 February.
"In Rutland we have now administered a first vaccination to 8,125 residents, including 99.3% of patients aged over 80, 95.6% of those aged between 75-79 and 81.6% of those aged 70-74, as well as residents of all 11 care homes, and approximately 800 health and social care staff and 118 housebound patients. "
"Especially with the outbreak at HMP Stocken this is deeply reassuring, and means we have given a first vaccination to over a quarter of Rutland's adult population, which is in line with the national programme where 1 in 4 people in the U.K. have received their first vaccination. Thank you to all those working to vaccinate our community."
The prison outbreak means England's smallest county contrasts with the rest of the UK which in general is reporting a sharp reducation in cases.
Official government figures on Tuesday record 123 new coronavirus cases in Greater Lincolnshire on Tuesday, less than half the daily average in the past two months.
However, there were also 14 COVID-related deaths in the wider county as new quarantines have been announced for international travellers.
The government's COVID-19 dashboard recorded 97 new cases in Lincolnshire, 17 in North Lincolnshire and nine in North East Lincolnshire. Greater Lincolnshire has now surpassed 50,000 cases since the start of the pandemic.
Among the districts, South Kesteven, recorded 15 cases on Tuesday, compared with 33 yesterday and 81 over the weekend. This puts the district on 6,375 in total, equivalent to just over one-in-25 people in the district succumbing to the virus at some stage.
The 7-day rate has decreased from 231 cases per 100,000 on Friday to 224.7 cases per 100,000- a drop of about a fifth. The number of cases over the past week has fallen from 376 last week Friday to 320 on Tuesday.
This is reflected nationally, which has seen the England 7-day rate drop from 281.9 cases per 100,000 to 212.6 cases per 100,000 on Tuesday.
However, South Kesteven recorded six deaths on Tuesday, after none yesterday, putting the total on 225 fatalities since the start of the pandemic- about one-in-600 of its residents.
On Tuesday, 12 deaths were registered in Lincolnshire, one in North Lincolnshire and one in North East Lincolnshire. These figures include deaths both in and out of hospitals, as well as residents in hospitals outside the county.
On Tuesday, national cases increased by 12,364 to 3,972,148, deaths rose by 1,052 to 113,850 while COVID first jab numbers hit 12.6 million.
In national news, fines of up to £10,000 and prison sentences are in store for people who fail to abide by new quarantine guidelines when travelling from red list countries, the government has warned.
Starting February 15, travellers returning from the 33 red list countries will need to pay £1,750 for a quarantine package which includes staying in a hotel for 10 days.
Nearly half (45.7%) of all deaths registered in England and Wales in the week to 29 January mentioned COVID-19 on the death certificate – the highest proportion recorded during the pandemic.
There were 8,433 deaths linked to coronavirus in the final full week of January, according to the Office for National Statistics (ONS).
It is "extremely unlikely" the novel coronavirus came from a laboratory incident in China, according to a joint mission investigating the origins of the pandemic.
Investigators believe the most likely cause of the initial outbreak was the virus jumping from an "intermediary host species" to humans.
The use of ten million surgical gowns, bought by the UK government, has been suspended for frontline NHS staff because of how the items were packaged.
Sterile gowns were bought for £70m from a US firm last year, but safety concerns were raised when they arrived in one layer of protective packaging.