How to share your news with us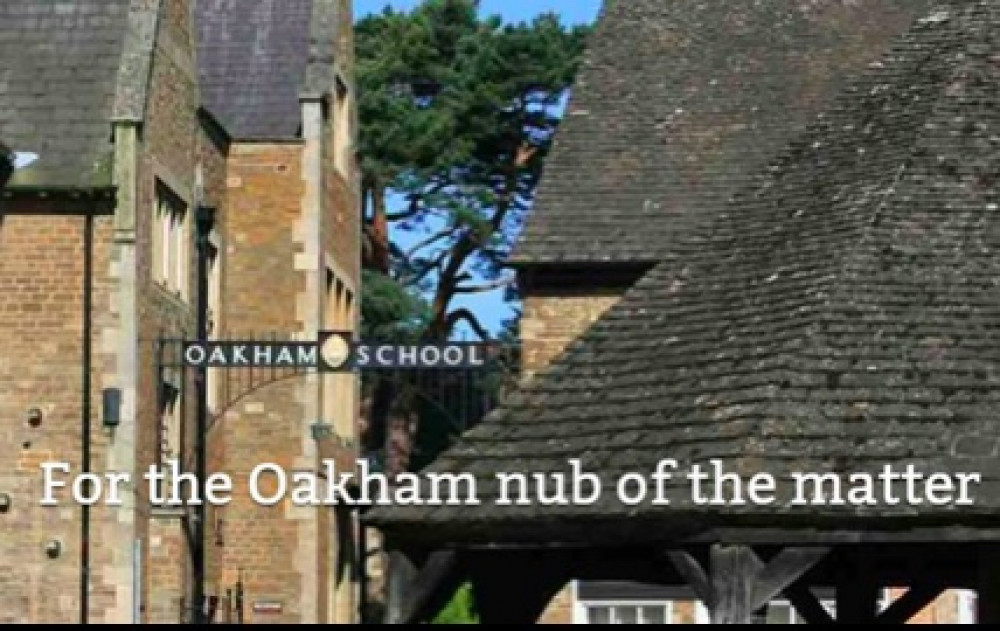 We are a paper for the people, and we love hearing from the local community.
Luckily for us, it has never been easier to share your news with Oakham Nub News.
To begin sharing your news with us for FREE, head to our website News page.
Near the top of the page, underneath the heading 'Latest Local News' you will find a black button reading 'Nub It'. Click this button.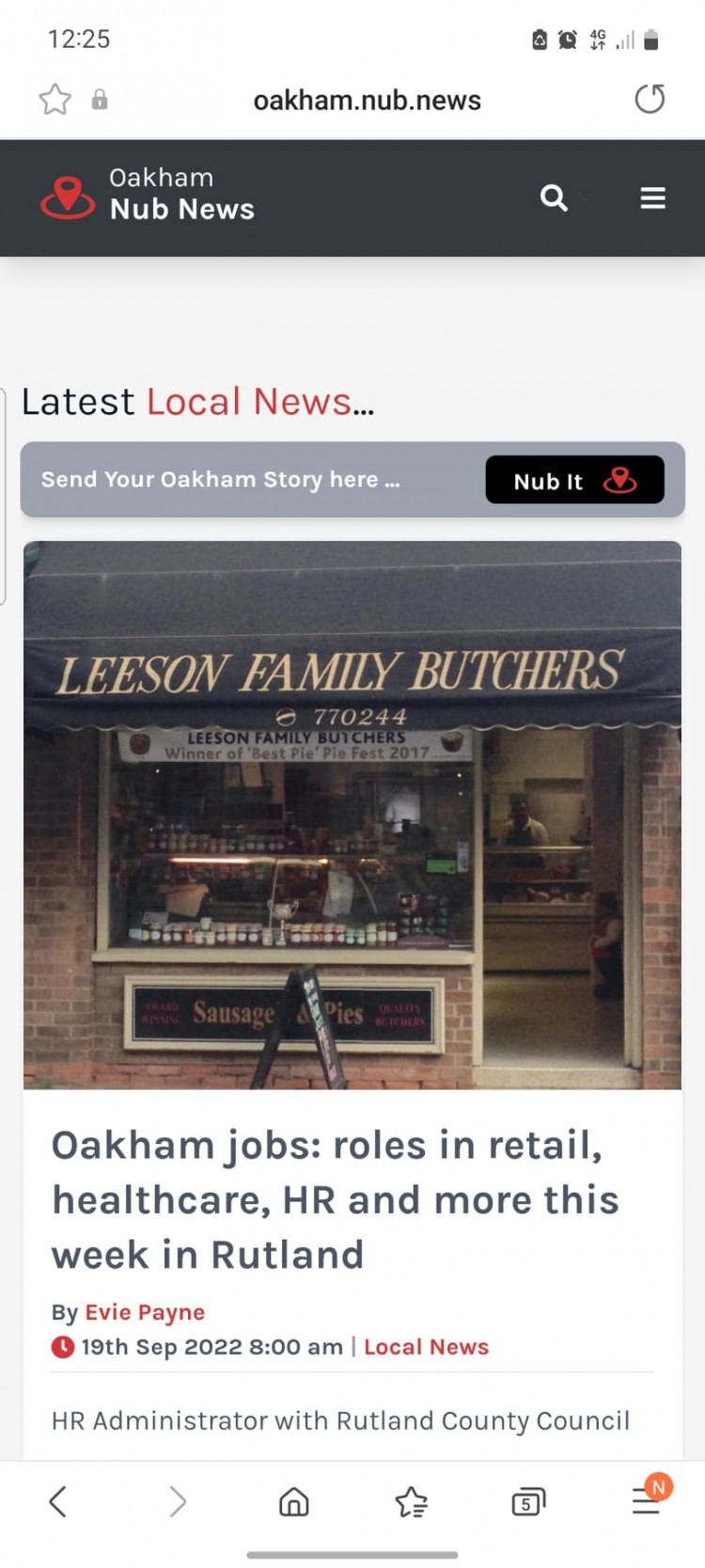 This will take you to the next page where you will be given the chance to manually fill in your news.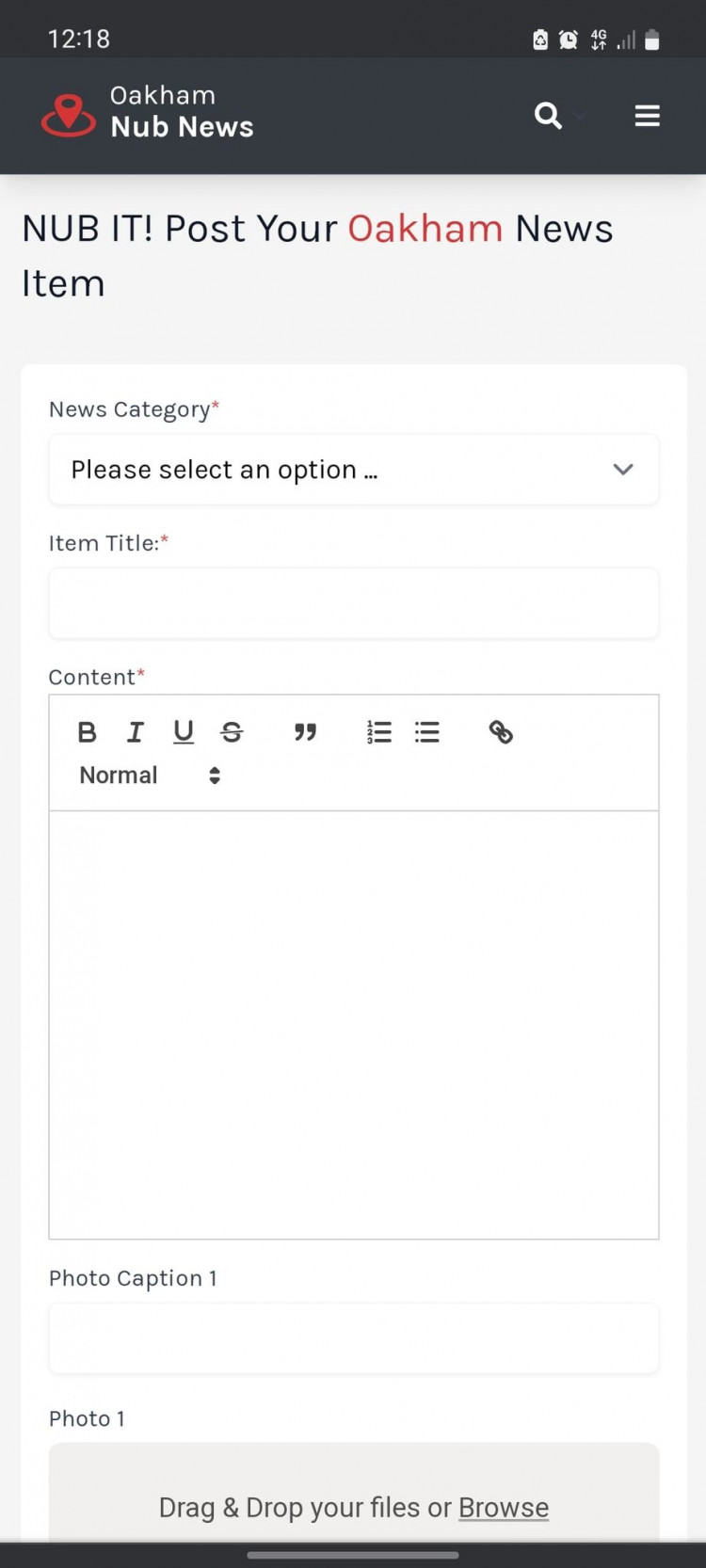 The first step is to title your story and to select the category. Most stories will fall under the News section, although we often share opinion pieces about the local area, including issues raised by the community and much more.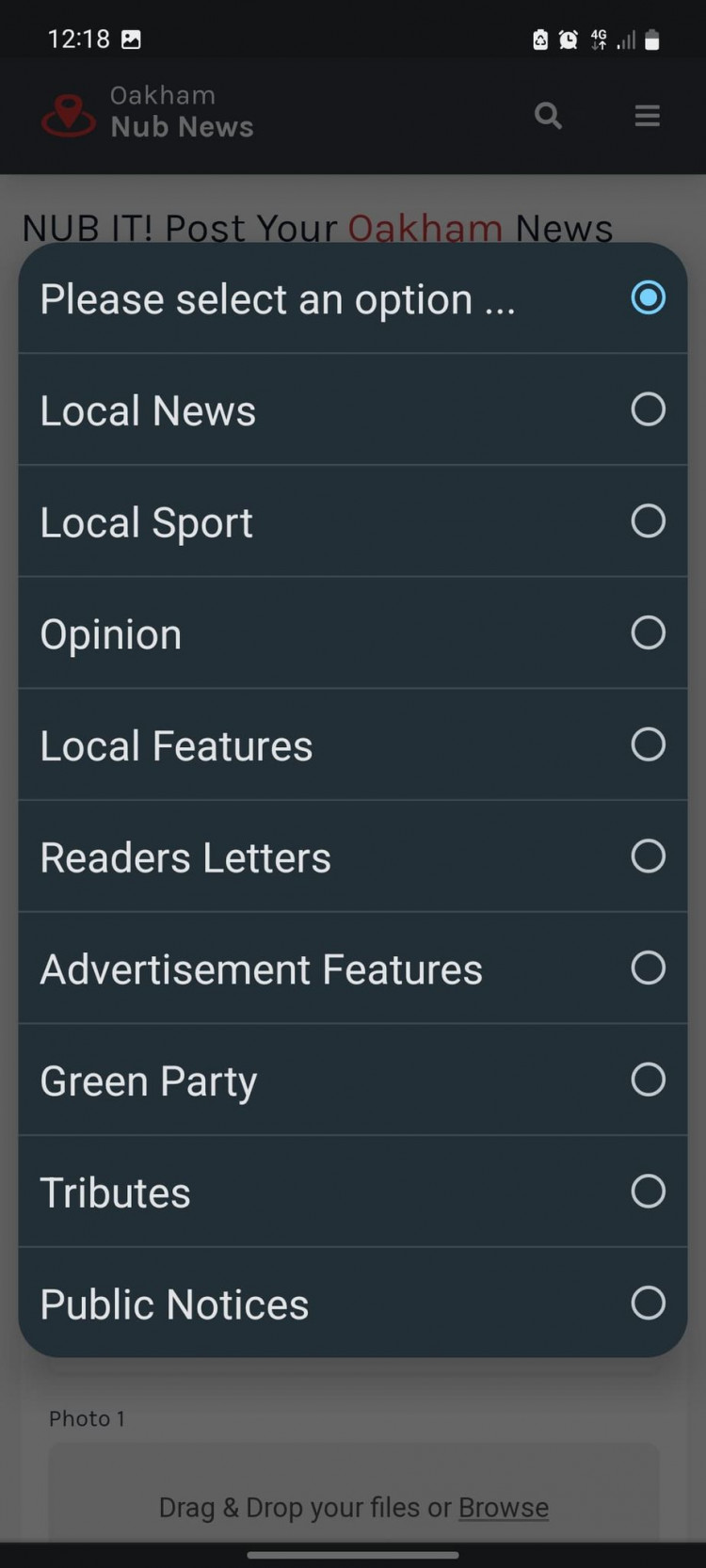 Click on the selection you want your news to come under.
The next step will be to type your main text. You can do this in the 'content' section, selecting font, format and including all of the relevant information that you wish to share.
After that, you can drag and drop up to 2 images on a mobile device, and more if you are uploading your news on a laptop or desktop computer.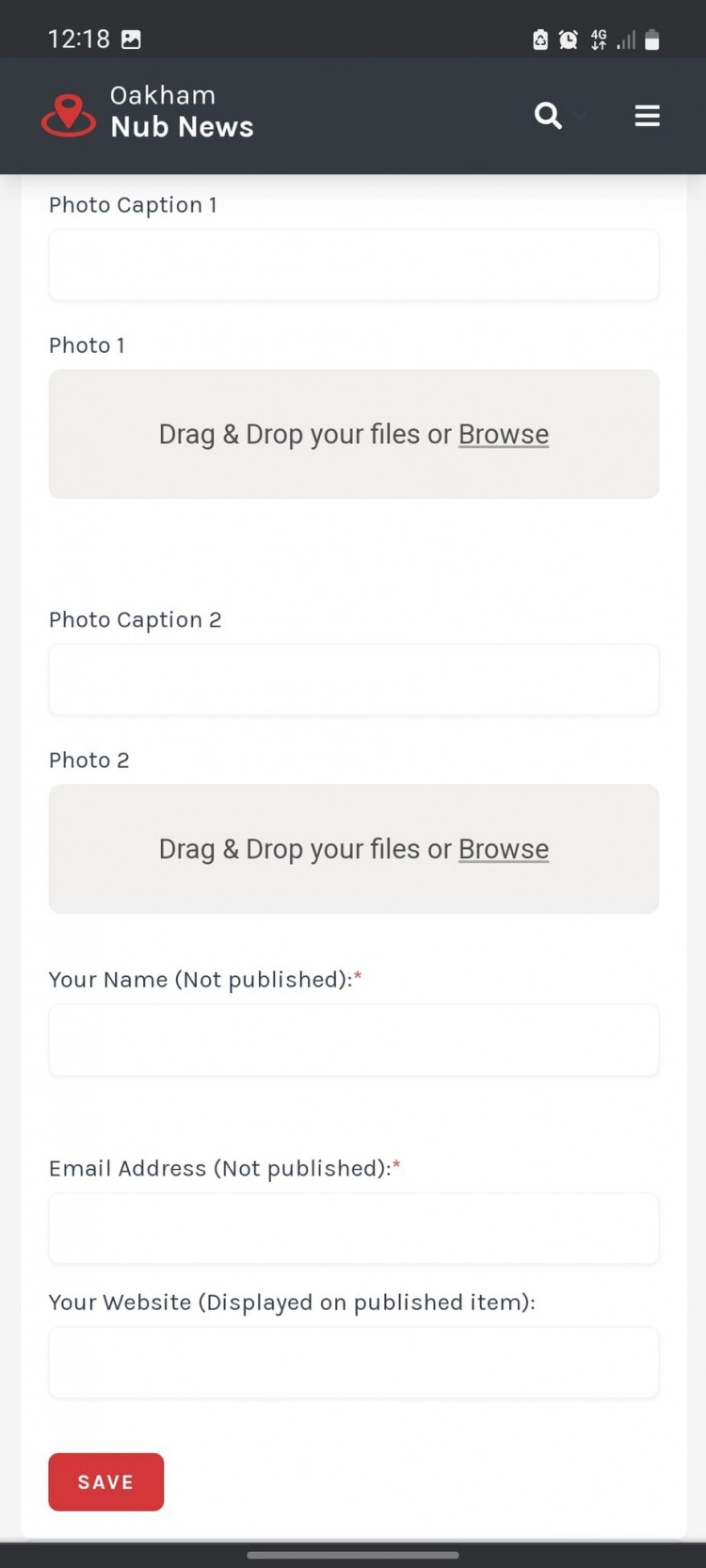 You can drag and drop from the photos on your device or computer, or browse by clicking the underlined 'Browse' button.
You are nearly done now, and only need to add your name and email address so that we can get in touch if we need any further information from you.
These personal details will only be visible to the editing team and will not be published on your final news article.
If you are a business, we encourage you to include your website on the news article as this will help local people reach you.
Make sure you click save and wait for the page to refresh before closing.
Then it is our turn.
We will vet your article, edit where necessary, and share it as soon as we can, including relevant content in our weekly Newsletter.
If this is a bit technical for you though, we encourage you to get in touch by emailing: [email protected] Don't worry if writing isn't your cup of tea. We can help you craft a news piece and get in touch with the local community.
You can also get in touch via our Facebook page.
We are happy to include news, views, personal achievements, appeals for custom, charity or help from the local community, and much more. No news is too small.
If you want to share an event with us, the process is similar, but you must do this through our What's On page.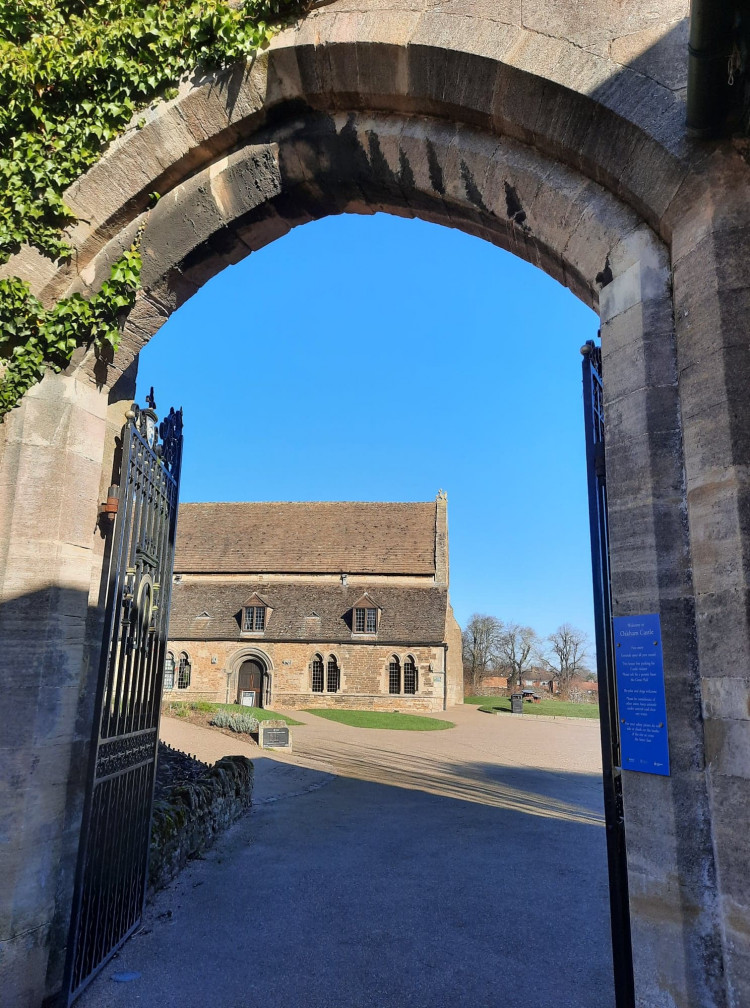 Let us know what is going on in Oakham and the surrounding areas - we cover all of Rutland, so get in touch with any and all local updates!