Strictly come dancing with classes in Oakham this October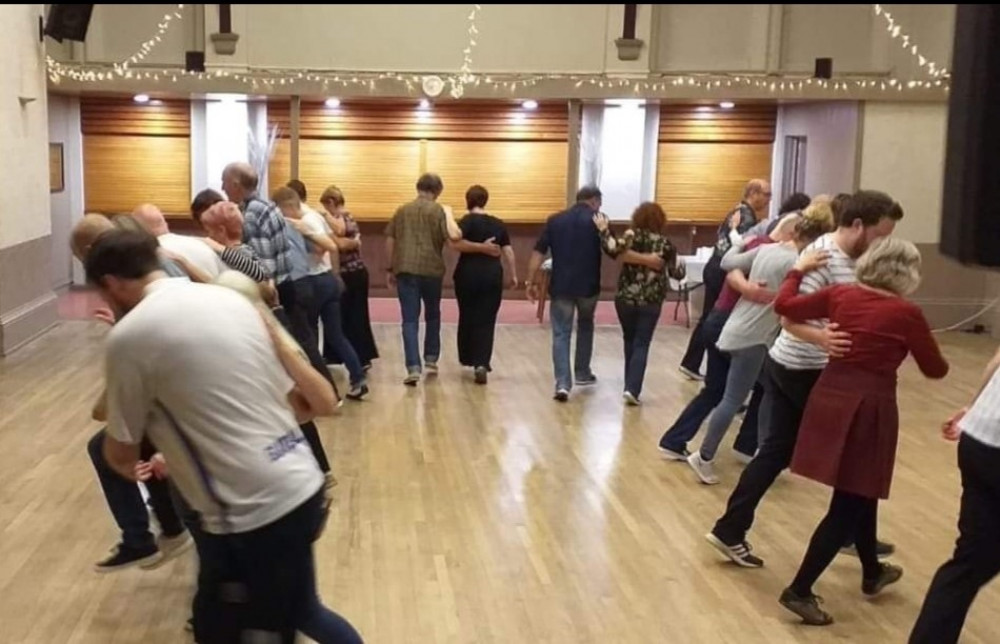 Pairs rotate so that solo attendees always have a partner (Image courtesy of Di Berridge)
A local dance teacher is helping Oakham locals get in the mood for the return of Strictly Come Dancing with an October course of Lindyhop classes perfect for beginners.
Diahann Berridge, an Oakham local and pro dance teacher has been running dance classes in Oakham for over 4 years, and is opening her doors and encouraging beginners to get their toes tapping with a 4-week Lindyhop class set to take place in Victoria Hall.
On top of this, you will get choreography fit for the stars from pro choreographer for Strictly Come Dancing, Jenny Thomas.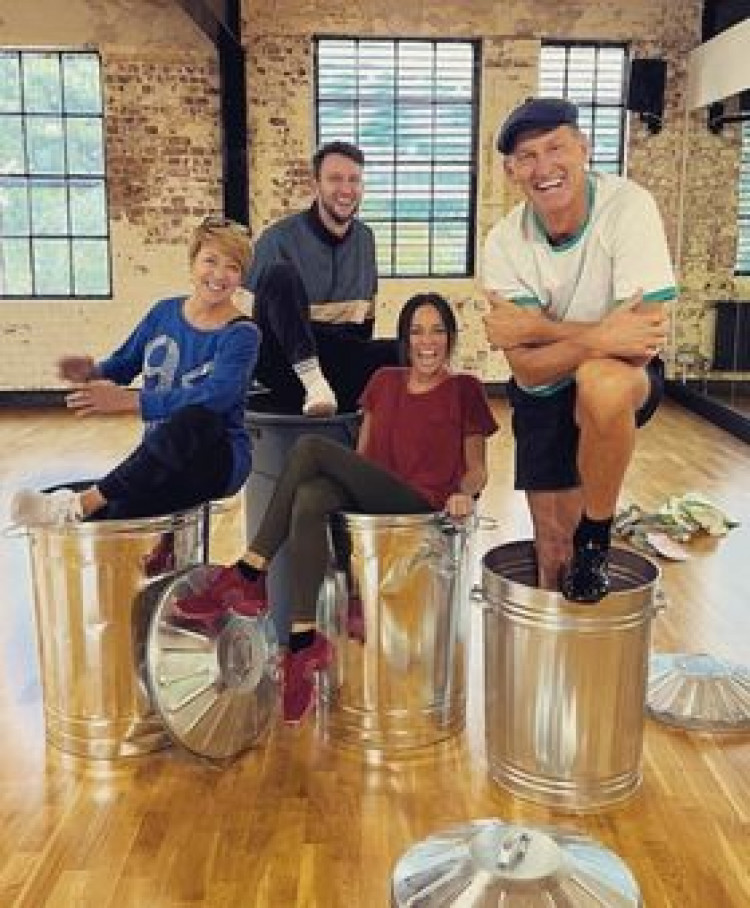 Jenny with the Strictly stars! (Image courtesy of Di Berridge)
The classes will take place on Tuesday the 4th, 11th, 18th and 25th of October from 7.30pm and cost £20.
The beginners lessons are an hour long, after which the floor is opened up for a practice session, where dancers old and new will be able to practice their skills.
Once new dancers have completed the beginners course, they will then be invited to continue with the regular drop-in classes, which take place from 7.30pm until 9.30pm each Tuesday These cost only £8 and are a great way to stay fit, make friends, and refine your new-found skill. These sessions are 40 minutes each with a tea break in the middle.
It is wise to bring water, we will have tea/coffee available at the end of class.
Attendees should wear soft comfy shoes, ideally with fairly smooth soles to aid gliding, light, comfy clothing, and should bring water with them to keep hydrated before and after the tea break, which is held after the first 40 minutes.
The classes take place at:
The Victoria Hall
39 High Street
Oakham
Diahann concluded: "We are delighted that you are interested in the 4 week beginners Lindyhop course in October and look forward to seeing you there."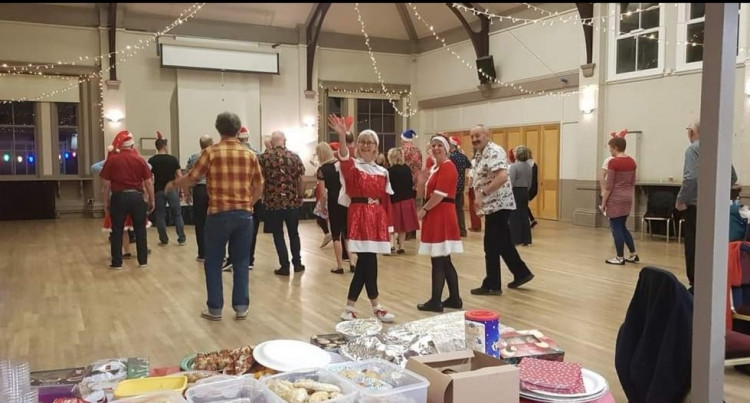 The dancers celebrating Christmas last year (image courtesy of Di Berridge)