Coronavirus crisis: Rutland records four cases today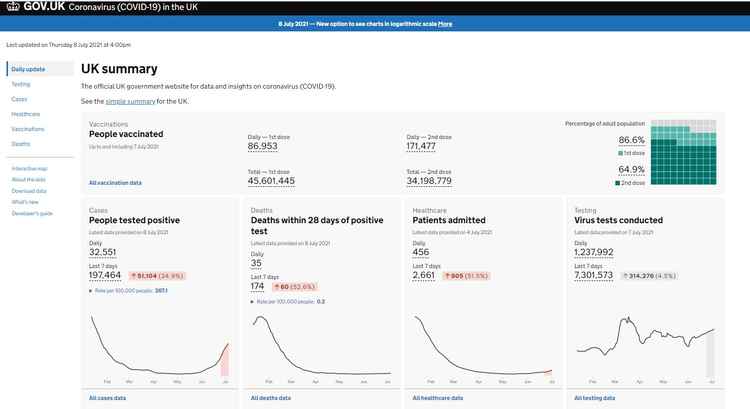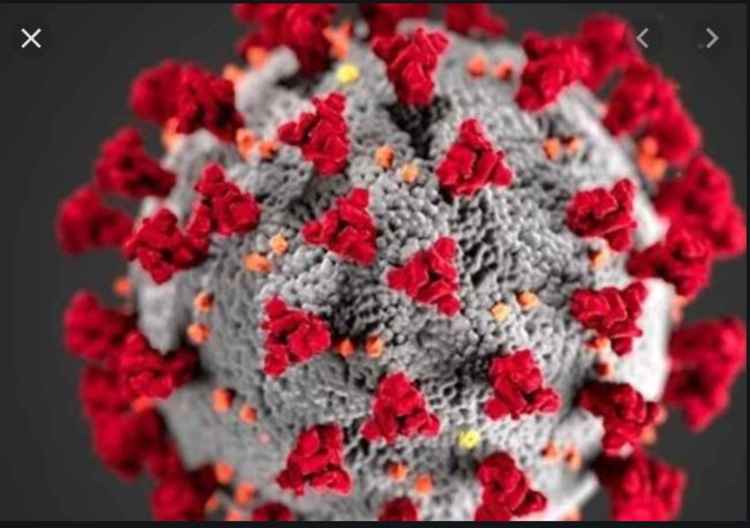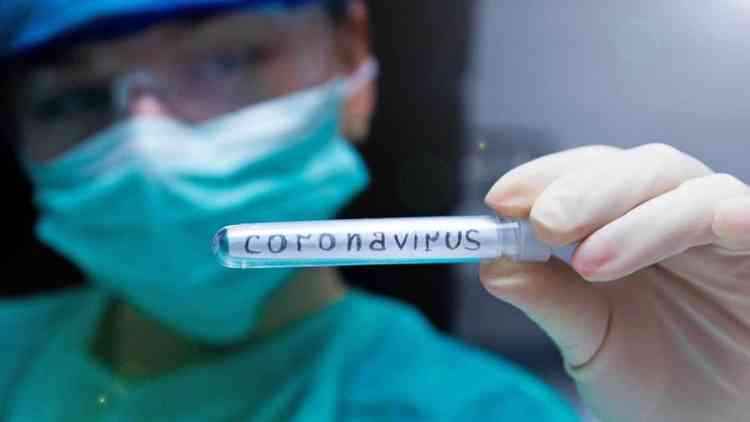 Rutland has recorded four 'cases' today, further increasing it's 7-day infection rate.
No deaths were recorded, which has been the case for more than ten weeks.
As reported yesterday, the last recorded such death in England's smallest county was on Wednesday April 28. Before that it was Thursday March 25.
Meanwhile, the 7-day case rate for Rutland is trending upwards again after 4 positive tests were recorded in the county today.
The six compares with 6 yesterday, 8 on Tuesday, 8 last Thursday, and 9 the Thursday before.
The county's 7-day infection rate remains well below the national average and as mentioned Rutland hasn't recorded a death with Covid-19 since April.
Rutland today has a 7-day infection rate of 205.4 cases per 100,000, which compares with 200.4 yesterday 117.7 last Thursday and the England average of 263.9 cases per 100,000.
However, there has been a large increase in testing recently, with 1.24 million million today and 7.3 million over the past week.
England's 7-day case rate has crept up in recent weeks, whilst in Rutland it has fluctuated at low levels, at one stage recently amongst the lowest in the country, before increasing strongly in recent weeks.
Rutland has now recorded 1875 cases recorded since the start of the pandemic- about one case for every 25 residents. This compares with the England average of almost one-in-15.
The number of deaths remains at 65, the same as yesterday- about one for every 600 residents, which compares with the national average of one-in-500 residents.
Meanwhile, in Lincolnshire, the 7-day case rate has increased further in South Kesteven but still there have been no Covid-related deaths in the past 64 days.
As reported yesterday, the last fatality related to the virus was on Wednesday May 5.
The last fatality priority to that was Tuesday March 25, showing South Kesteven has experienced just two deaths with Covid-19 in more than 14 weeks.
However, national deaths were 35 today and 174 over the week, a figure that is rising. The weekly total is 52.6 per cent of 60 cases higher than the week before.
Today, South Kesteven recorded 33 cases, compared with 35 yesterday, 29 last Thursday and 7 the Thursday before.
The 7-day rate is now 113.7 cases per 100,000, compared 104.6 yesterday, 52 last Thursday and 42.1 the Thursday before.
However, despite the rate doubling over the past week, it remains below half the England average of 263 cases per 100,000.
The England average 7-day rate has steadily risen in recent weeks, while the South Kesteven figure has tended to fluctuate at a much reduced level before creeping upwards.
The figures come as testing has been ramped up significantly across the country, with 1.24 million tests taking place yesterday alone and 7.3 million tests over the past week.
Overall, there have been 565 new cases of coronavirus in Greater Lincolnshire on Thursday as national cases passed the five million mark.
The government's COVID-19 dashboard on Thursday reported 244 new cases in Lincolnshire, 243 in North East Lincolnshire and 78 in North Lincolnshire.
The figure is 36.63% higher than last Thursday's 358 cases – but is not as high was Wednesday's 625 cases.
In positive news, the figures showed no further deaths in the government or NHS England data today.
Nationally, cases increased by 32,551 to 5,022,893 while deaths rose by 35 to 128,336.
Fully vaccinated travellers will be able to avoid quarantine rules when returning from "amber" list countries from July 19, the government has confirmed.
Transport secretary Grant Shapps told the House of Commons on Thursday that the strict rules which require those arriving in the UK from certain countries to isolate for 10 days will be coming to an end.
More than 140 countries are on the amber list, while a further 50 sit on a more serious red list.
Children under the age of 18 will also not need to quarantine.
The latest contact tracing figures have shown a 60% rise in the number of exposure alerts sent to the users of the NHS COVID-19 app.
The app sent 356,036 alerts in the week to June 30 – up 62% from 219,391 the previous week.