UNTIL Sunday 9th October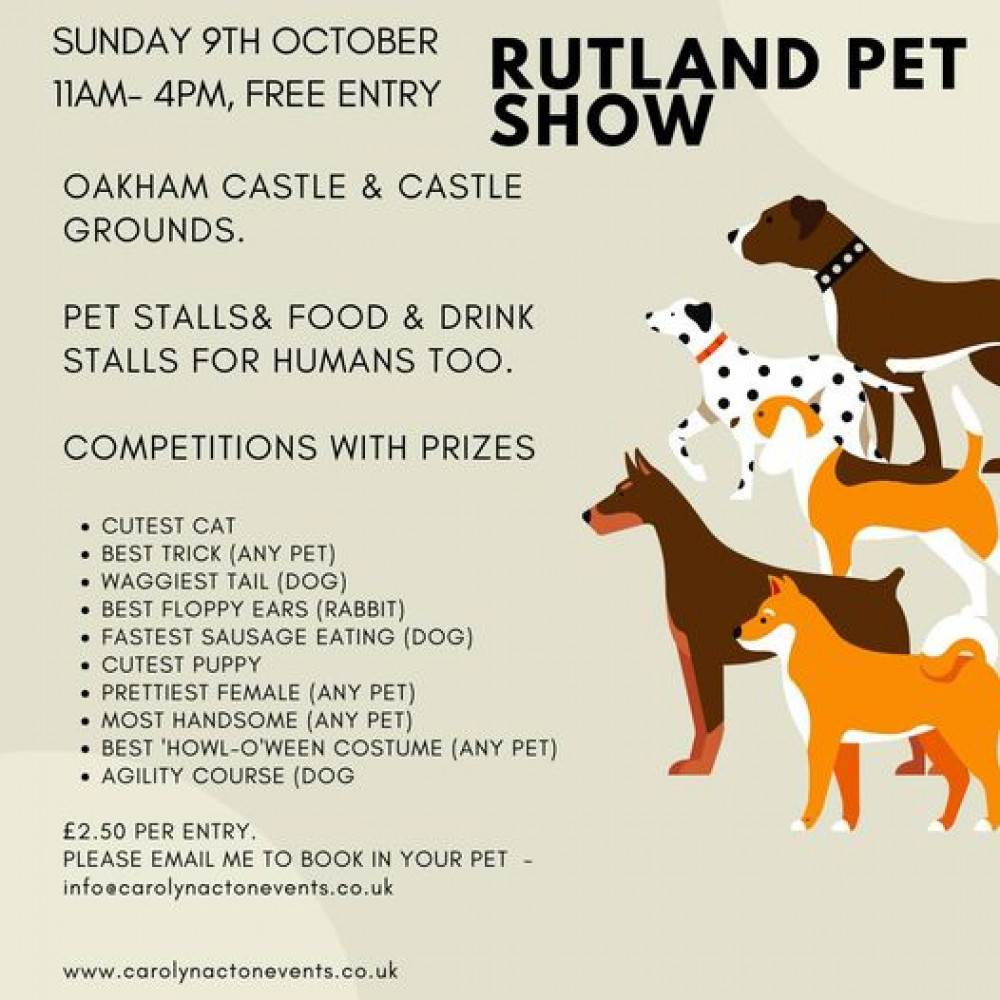 Don't forget to enter your pet into the competitions for our Rutland Pet Show on Sunday 9th October.
The event will take place in Oakham Castle and the grounds, including stalls and food for humans and pets.
There are prizes and rosettes to be won.
Full information and tickets can be found online.
Entry is £2.50 and all are welcome, so see you there!
Add your Oakham event for FREE here!
Nub It