Oakham in history: Royal visitors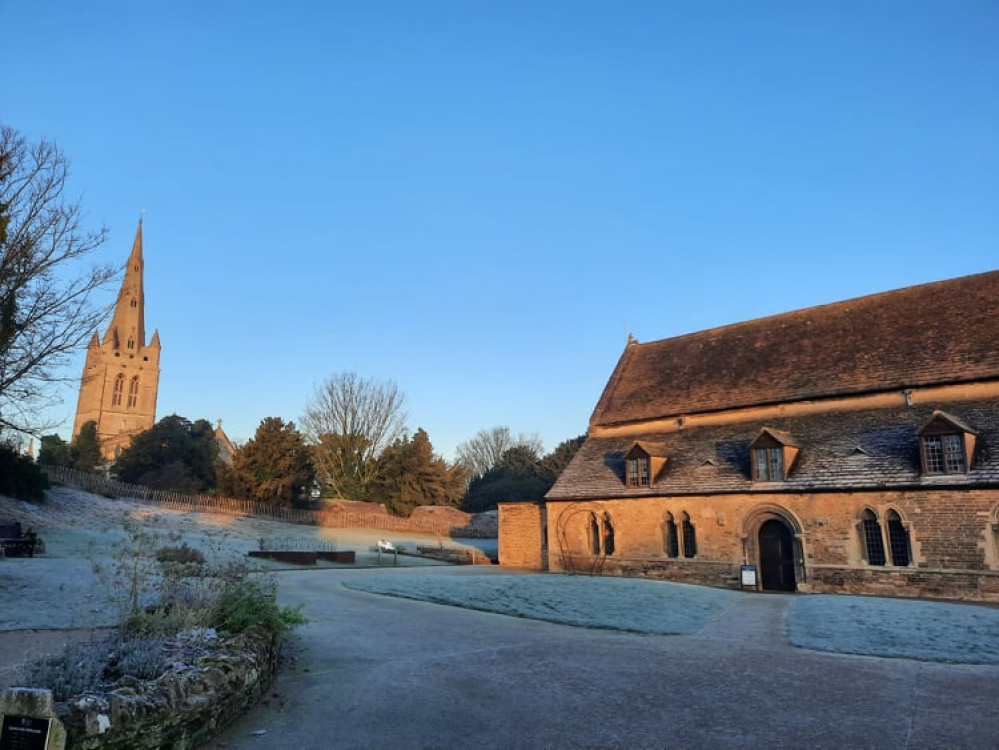 Oakham Castle, where the Queen's horseshoe can be viewed amongst others
With the Queen's Platinum Jubilee celebrations in full swing this week, we are looking back on Queen Elizabeth II's visits to Rutland - and other royal engagements that have taken place in and around our beautiful Market Town.
1957
On the 9th of November 1957, the Duke of Edinburgh made his first visit to Oakham in the capacity of the royal consort. Prince Philip was met in the Market Place by the then Headmaster of Oakham School, Talbot Griffith, and Sir Eric Gore Browne (the Chairman of Trustees), who led the Duke to the Chapel where he inspected the guard of honour mounted by the School CCF.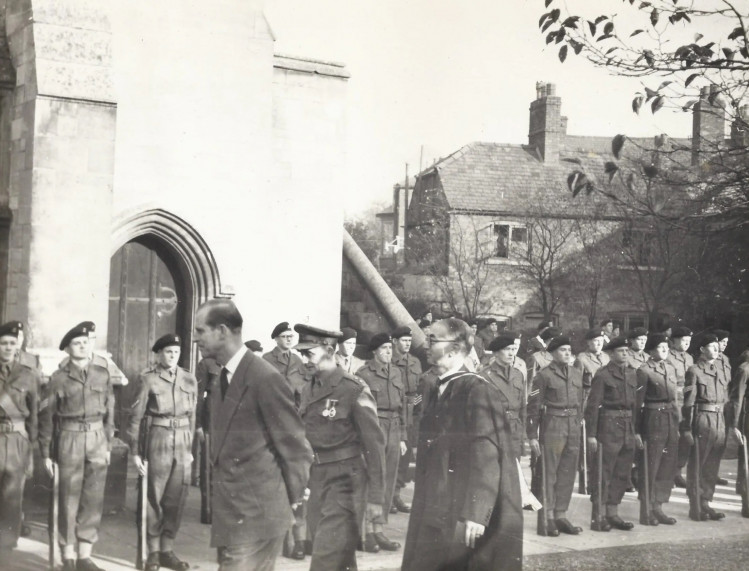 The Duke visiting Oakham School (image courtesy of Oakham School Archives)
His Royal Highness then paid tribute to the School's two war memorials - the Chapel and the War Memorial Library.
Oakham School is extremely proud to have encouraged so many pupils to participate in the Duke of Edinburgh's Award and it is through this scheme that a special relationship was forged between Oakham and Prince Philip.
1967
Queen Elizabeth and Price Philip visited Oakham in 1967 and took part in many social engagements. The Queen was seen waving to the crowds, operating an electric lift on an ambulance, and attending a hunting party - a past time for which Rutland is famous.
It was during this year that Queen Elizabeth II's horseshoe to Oakham Manor from one of her racehorses was presented.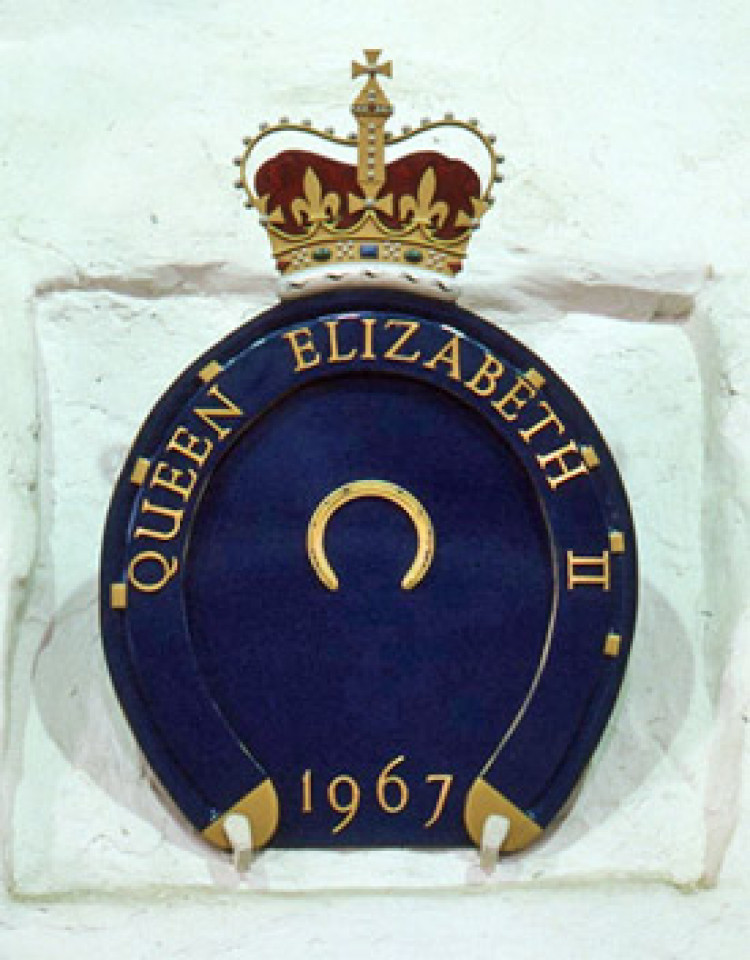 Origins of image unknown.
1984
The Queen and the Duke again visited Oakham in 1984, stopping at Uppingham and taking the time to visit the staff and pupils of Uppingham School.
November 2000
The Duke of Edinburgh commonly enquired after the Duke of Edinburgh scheme that took place at Oakham School, as well as its participants on his visits. The School was delighted that he made a special visit to Oakham to present the 1,000th Gold Award in November 2000.
2001
In one of her last visits to the County, the Queen visited the Sensory Garden for the Blind and Disabled, Market Place, Oakham, and was received by the Chairman of Rutland County Council (Mrs. Jane Bews) and the Mayor of Oakham (Councillor Mrs. Joyce Lucas).