Costa Drive Thru opens on Lands End Way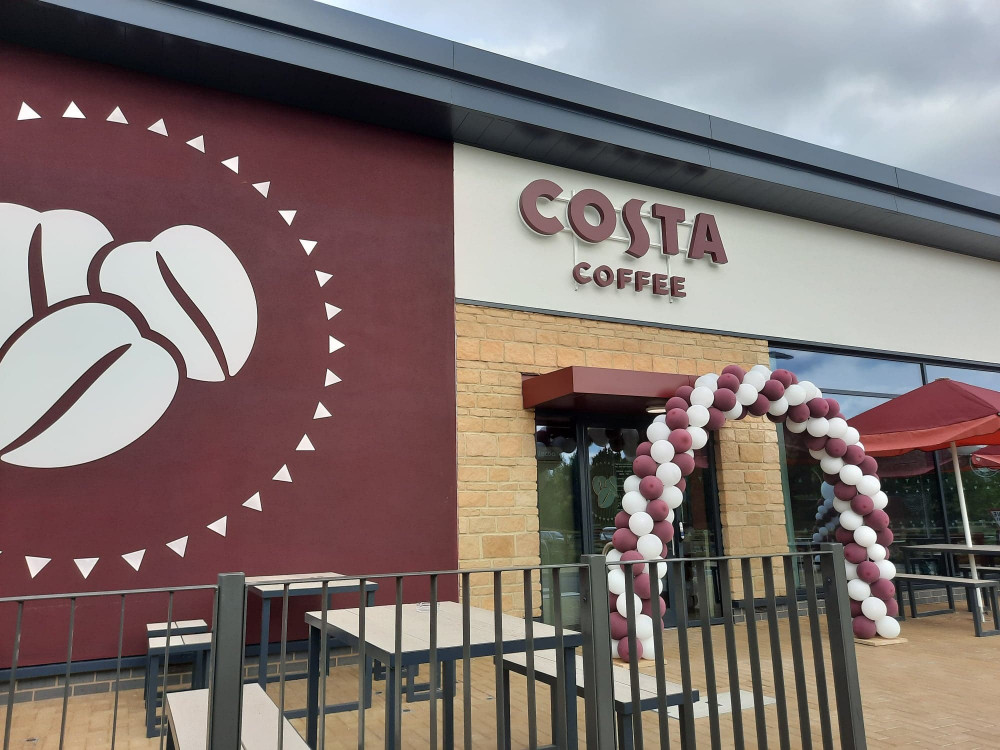 The new Costa Drive Thru can be found on Lands End Way, next to the popular McDonald's.
Oakham's Costa Drive Thru has opened on Lands End way, just off the A606 bypass.
The site was proposed in March 2021 and has joined the other national and international businesses opening their doors on the newly developed enterprise park, including but not limited to Moores Estate Agents, Screw Fix, Howdens and more.
This Costa is the second in the area, with another well-established Costa store on Church Street.
Both stores serve coffee, teas, snacks, sandwiches and pastries, but the new store is primarily meant for Drive Thru customers, with its convenient location just off of the bypass.
The Drive Thru will also have much longer opening hours, with the store opening at 5am and closing at 10pm.