Council Cabinet approves next stages for North Luffenham Neighbourhood Plan
By Robert Alexander - Local Democracy Reporting Service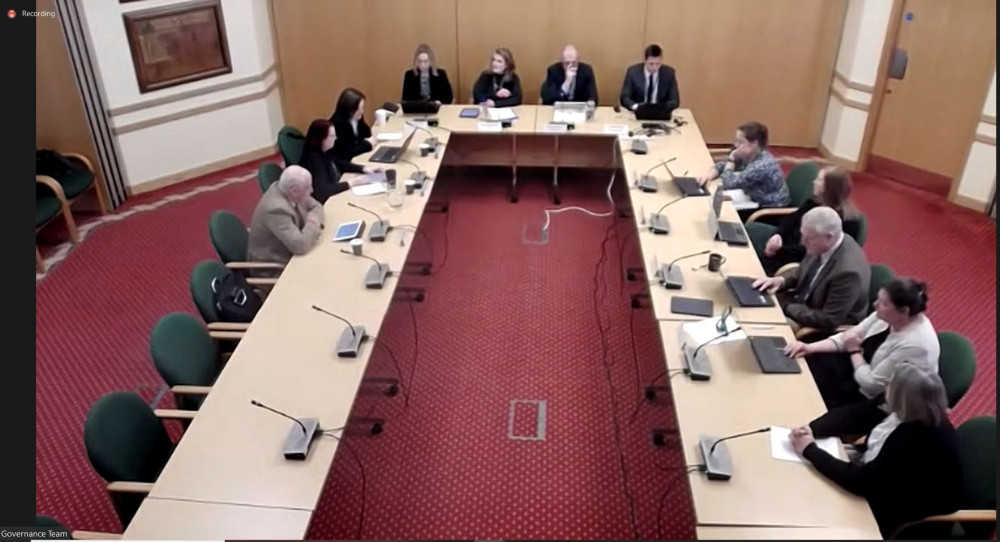 Rutland Cabinet meeting. Image credit: LDRS.
The cabinet of Rutland County Council has approved the next five stages of the North Luffenham Neighbourhood Plan, in order for it to proceed.
Speaking to members at their meeting on 7 March, Independent Cllr Rosemary Powell, portfolio holder for Planning, Highways and Transport, said: "We've had quite a few neighbourhood plans coming through in the last few months, which is really good to see, and I know there are some others in the pipeline as communities in the county are working hard on wanting to make a difference, wanting to influence, and to have a say in how their local communities look.
"These neighbourhood plans obviously have to follow policies and comply with our local plan, which is being developed; but they are an important part of that process, and I think it's really enabling for local communities. It is also a lot of hard work and slog by the people in those villages who are actually putting together these plans in terms of consultations.
"So, congratulations to North Luffenham Neighbourhood Plan for getting to this stage and bringing this to cabinet. I would fully support them and thank them for all their work. These are long documents; they're not for the faint hearted. So well done for getting to this stage."
Cabinet members were asked for authorisation to carry out consultation on the proposed North Luffenham Neighbourhood Plan, followed by submission of that plan to an independent examiner.
Subject to the acceptance of the recommendations of the examiner, hold a local referendum and, subject to the outcome of that referendum, delegate the making of the Neighbourhood Plan to the strategic director of places.
Members agreed unanimously to all five recommendations.
Uppingham Neighbourhood Plan is also under discussion, while Market Overton, Langham, and Oakham and Barleythorpe Neighbourhood Plans have already been passed.