Further £363 raised for local terminally ill child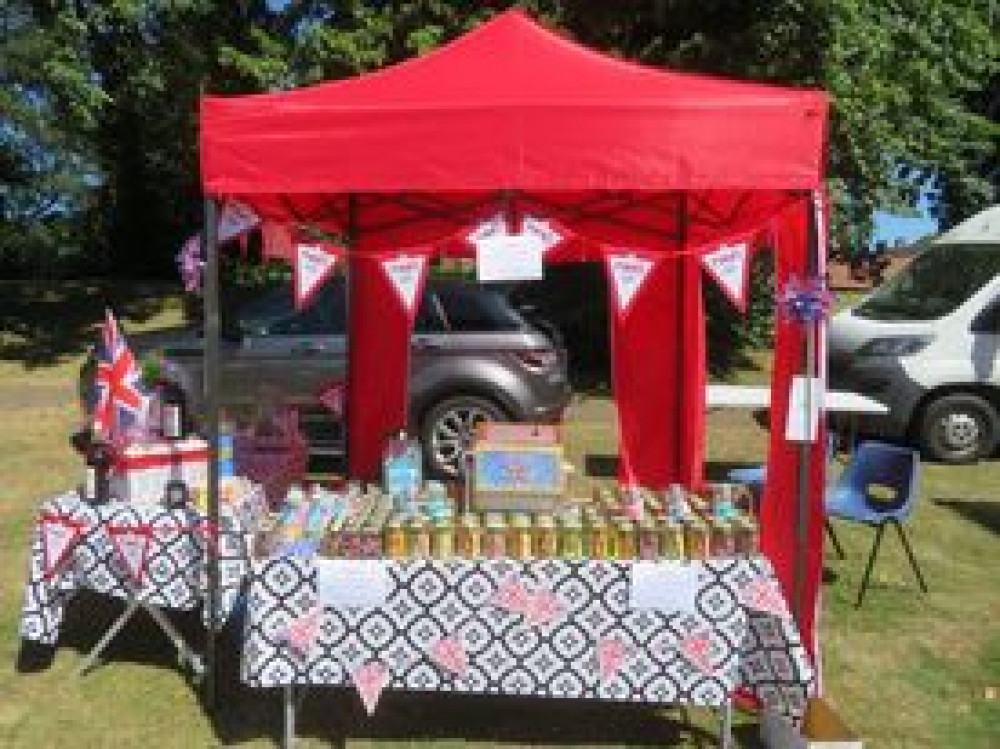 The Pimms stall and tombola waiting for patrons (image courtesy of Martin Brookes)
Yesterday, Sunday the 10th of July 2022, a further £363.15 was raised at the Cutts Close Party in the Park for local terminally ill child, Lucas Posey-Bottomley.
Dr Sarah Furness, Lord-Lieutenant of Rutland hosted a Party in the Park event at Cutts close to celebrate Rutland's Armed Forces, veterans, emergency service personnel and volunteers.
Many local groups attended this event, from the Rutland County Council fostering team to the local Girl Guides.
Amongst these attendees were a team of local people, including Martin Brookes and Mel Woodley, who were providing Pimms and encouraging donations to raise money to put towards the palliative care of local child, Lucas.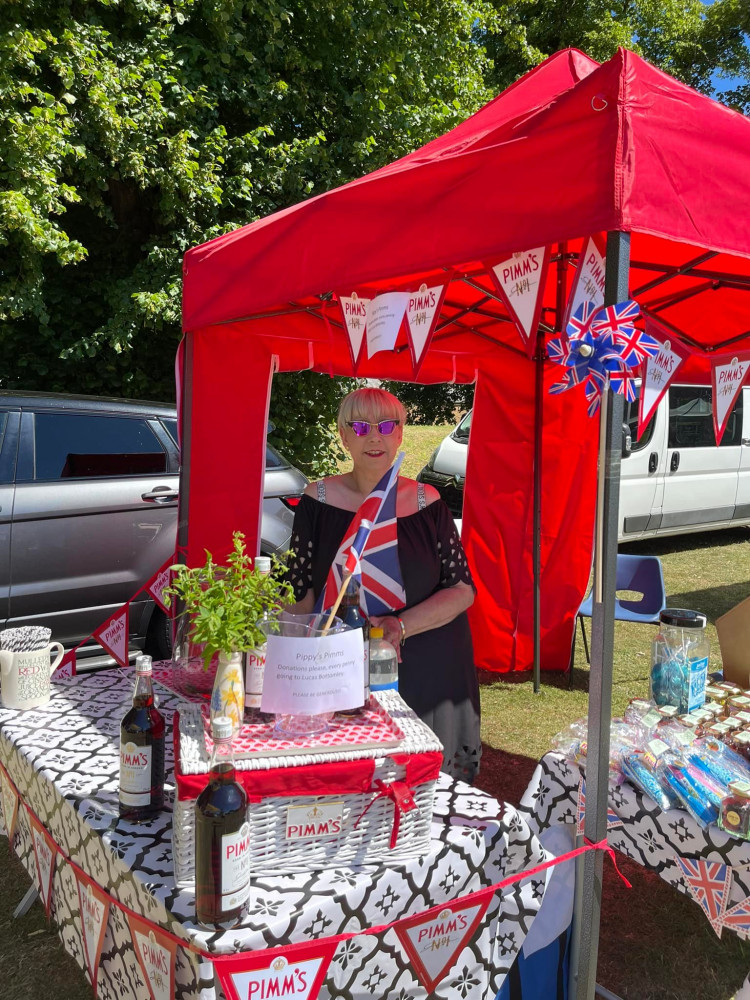 Mel working hard in the sun (image courtesy of Martin Brookes)
On top of this, £150 was also raised for the Royal British Legion, RAF Benevolent Fund through a tombola.
The event was incredibly well attended and saw Oakham Mayor Sally-Anne Wadsworth getting stuck in litter picking and helping to tidy chairs at the end of the day.
Local bands The Bluebird Belles and Manky Beds performed for the crowds.
More music will be hosted at Cutts Close every Sunday through until August, organised by Oakham Town Council.
Click here to find out more or visit the Oakham Nub News What's On page to find out about other local events.