Home Instead Senior Care launching monthly Friendship Lunch for Rutland community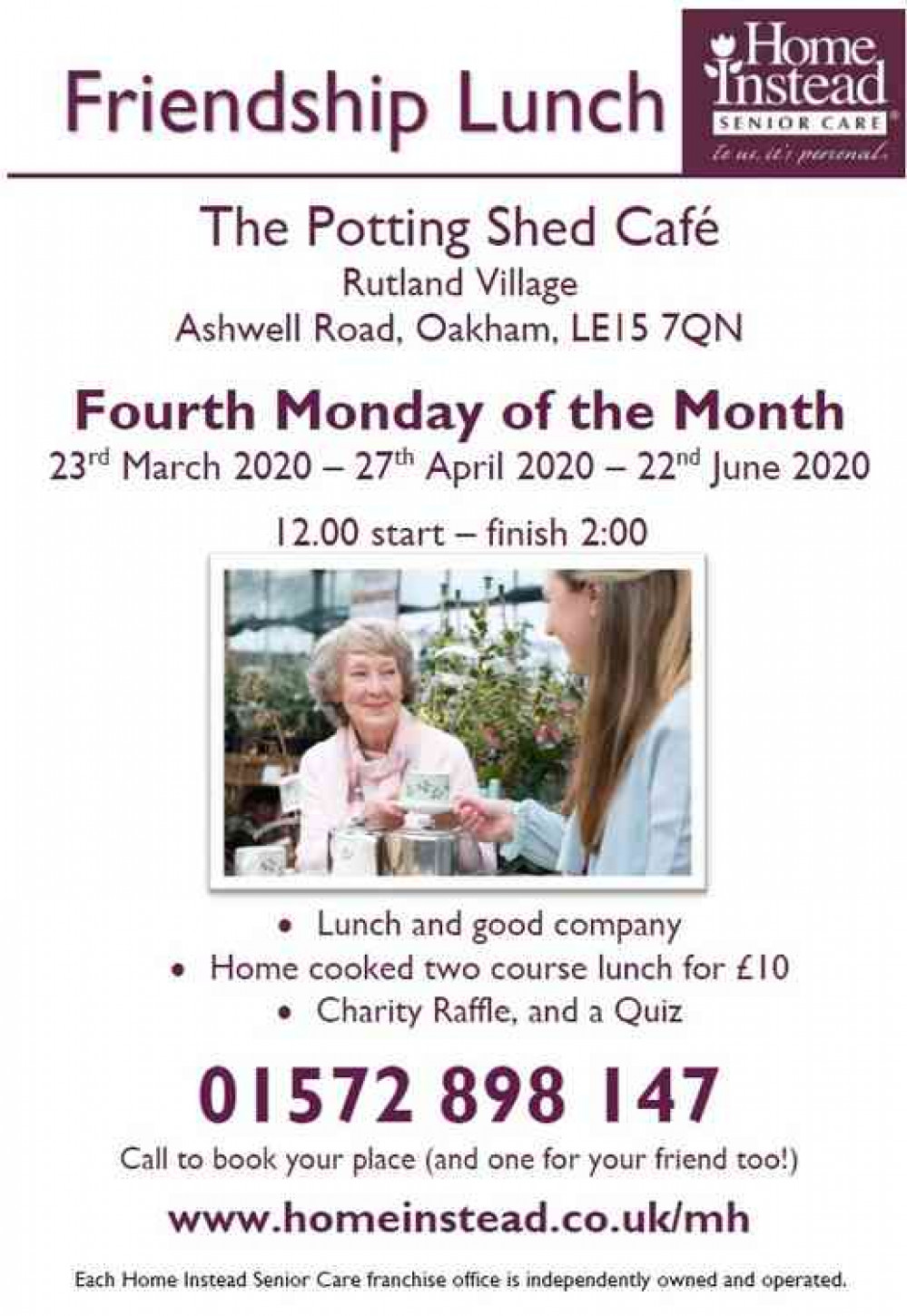 Eliminating loneliness and isolation is vital in an ageing community, and older people will enjoy great companionship and look forward to a regular outing for a few hours.
Home Instead Senior Care is delighted to be able to announce the launch of its new Friendship Lunch for the community of Rutland.
It will be held on the fourth Monday of each month at The Potting Shed Cafe, Rutland Village, Ashwell Road, in Langham, Oakham.
The Potting Shed is providing a two-course lunch, with a tea or coffee for only £10 per head.
Home Instead staff will be hosting the event, including a free quiz and a raffle in aid of a local charity too!
The dates for the next few months are as follows:
12noon-2pm on Monday, 23 March
12noon-2pm on Monday, 27 April
12noon-2pm on Monday, 22 June Please note there will be no Friendship Lunch in May, due to the Bank Holiday. If you'd like to join us for a home cooked two-course lunch, charity raffle and a quiz all for £10 then please give us a call on 01572 898 147 and we'll book you a place!