Oakham jobs: a range of care and education roles available in the local area this week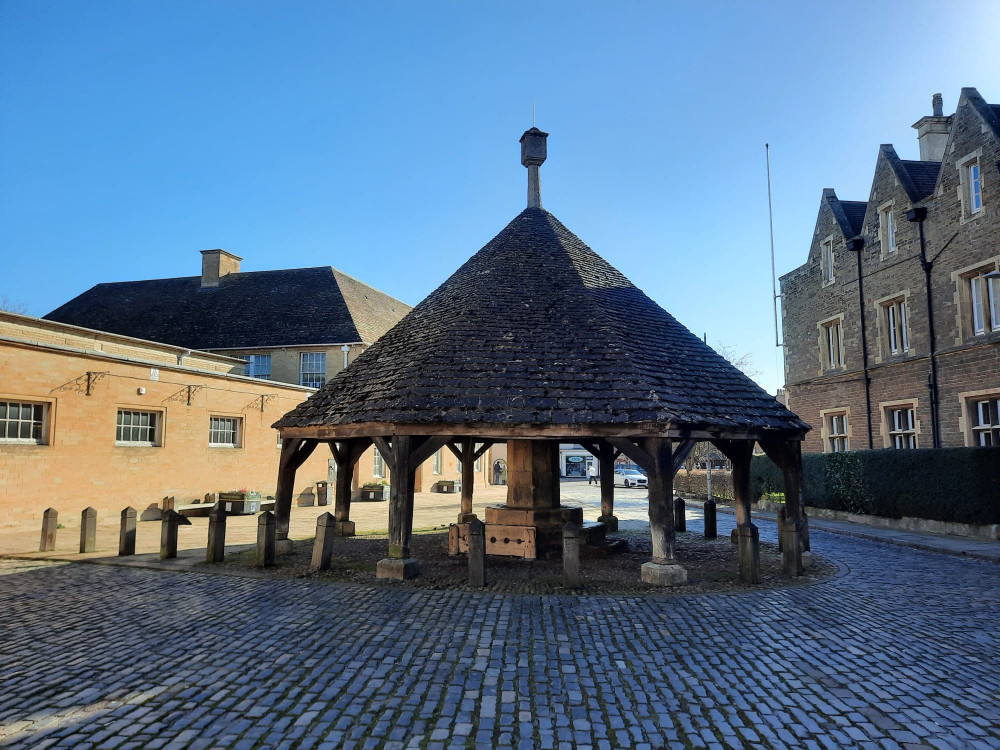 Browse a range of roles each Monday - statistically the most successful day to apply for a job!
Home Instead are looking to appoint Care Professionals on a casual basis in the local area.
Salary is unspecified.
You will:
be passionate about caring
be a good listener
be flexible
have prior experience or a willingness to learn
You will receive:
uniform
flexible shifts
competitive pay
Click here to apply.
The Angler, previously Orbis Oakham, are seeking a pizza chef, weekend waiting staff, and delivery drivers to join their new team.
Salary is unspecified.
You will:
handle food and beverages
have good food hygiene
work well as a team
fill flexible hours
have transport (delivery driver role)
You will receive:
competitive pay
training where relevant
tips
Email [email protected] to apply.
The Parks School is looking for a Midday Supervisor to join their team part-time.
The position will cover 2 hours, Monday to Friday during term time.
Salary will be £4,253 per year.
You will:
assist students and staff over the lunch time hour
handle food
assist with cleaning after the lunch hour
You will receive:
term-time hours to fit in with family life
competitive pay
training where necessary
DBS check
Click here to apply.
The school are also looking to appoint a cleaner on a part-time basis.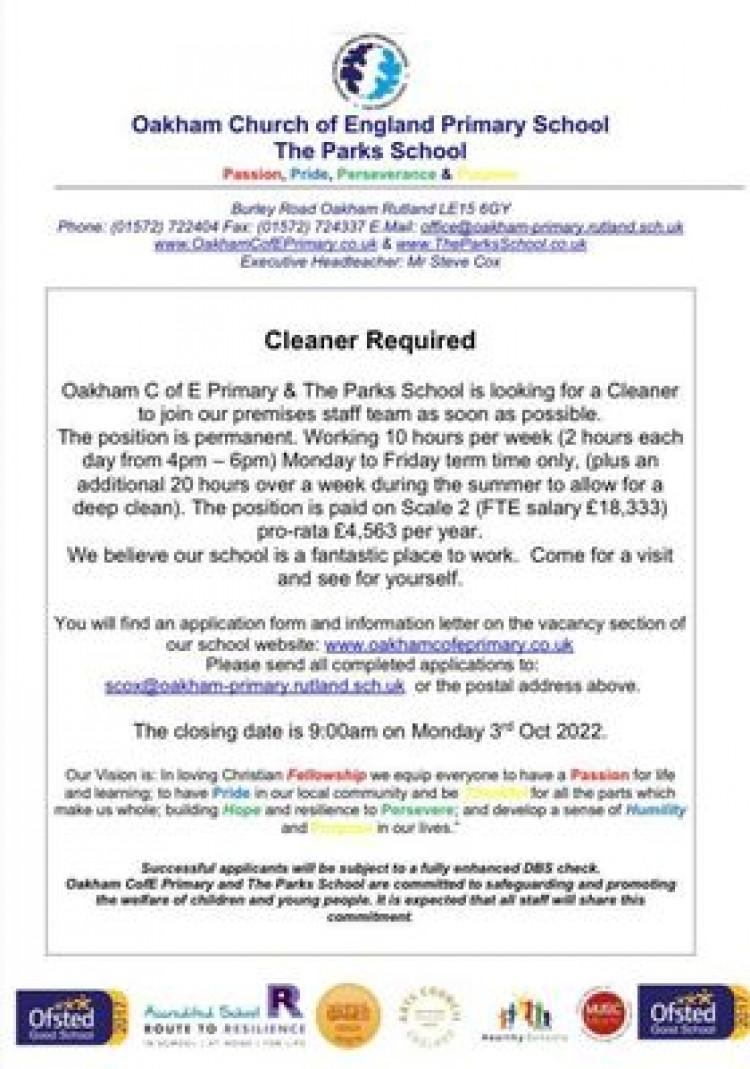 Click here to apply.
Rutland County Council are looking to appoint a full-time, flexible Support Worker to join their team.
Salary will be £20,444 - £22,129.
You will:
work well with clients and colleagues
be caring and passionate
be able to balance your own workload
You will receive:
have experience and/or be willing to learn
DBS
support from your team
flexible working hours
Click here to apply.
Good luck with your applications this week and keep an eye on our Jobs page, where you can search more local vacancies or share your job openings with your company or business.