Oakham: Rutland Food and Drink Festival and Oakham Castle fun day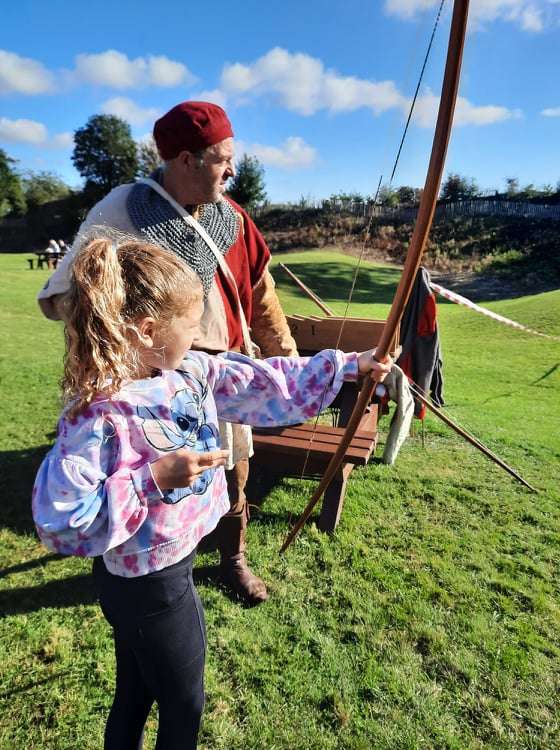 Bethany, aged 9, having a go at archery at the Oakham Castle fun day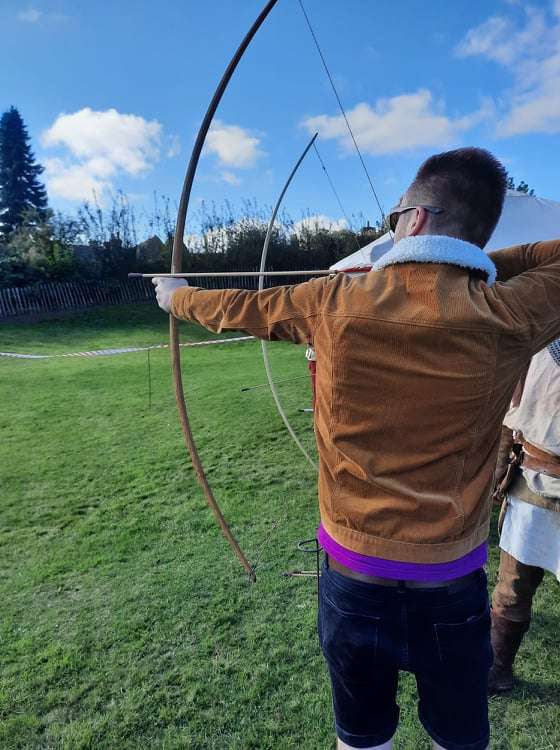 One of the bigger kids trying his hand at archery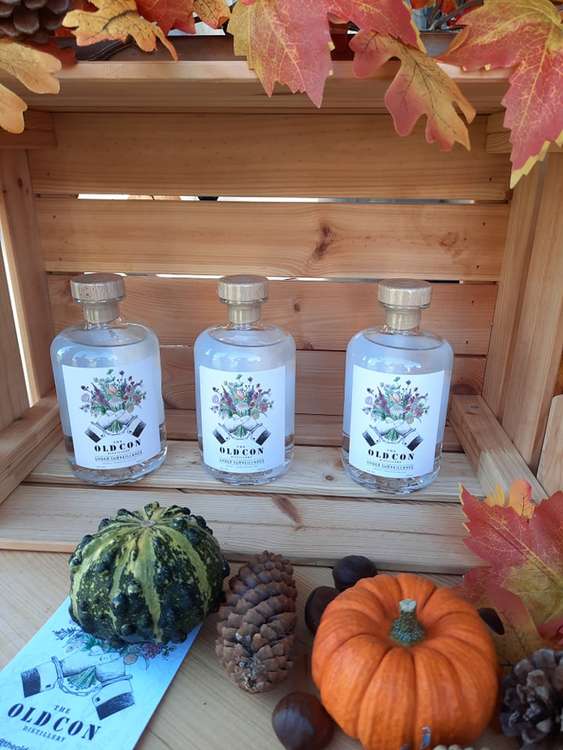 Paul and Lisa's stall, Oldcon Distillery at Rutland Food and Drink Festival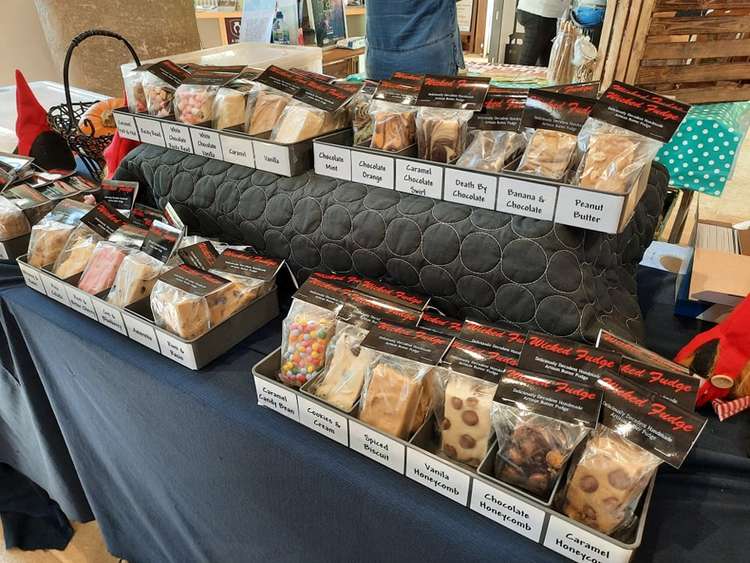 An array of temptations at Wicked Fudge, Rutland Food and Drink Festival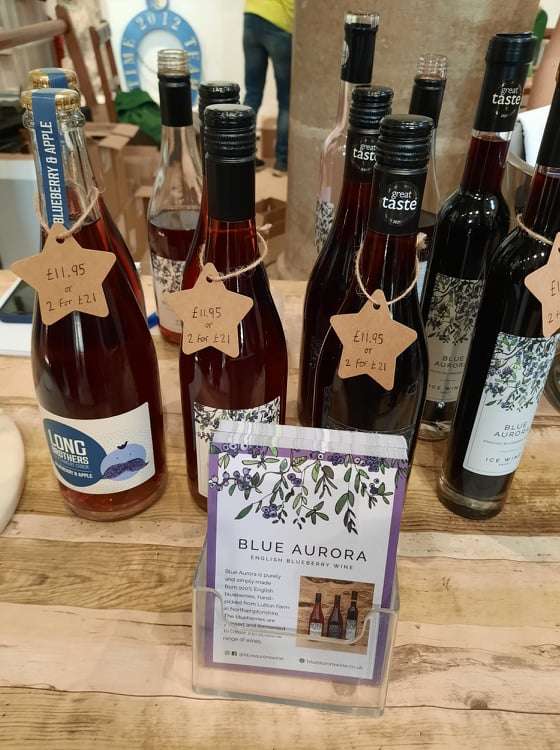 Blue Aurora's blueberry wine and cider at Rutland Food and Drink Festival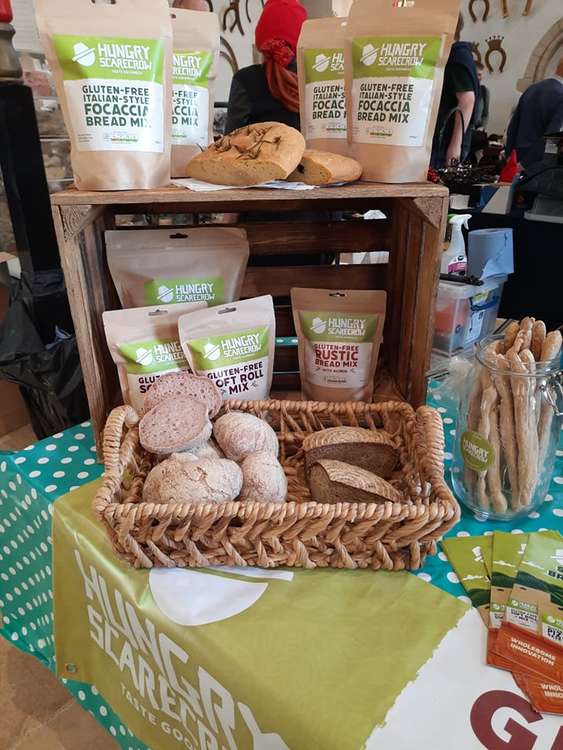 Gluten free bread and dough mixes by Hungry Scarecrow, Rutland Food and Drink Festival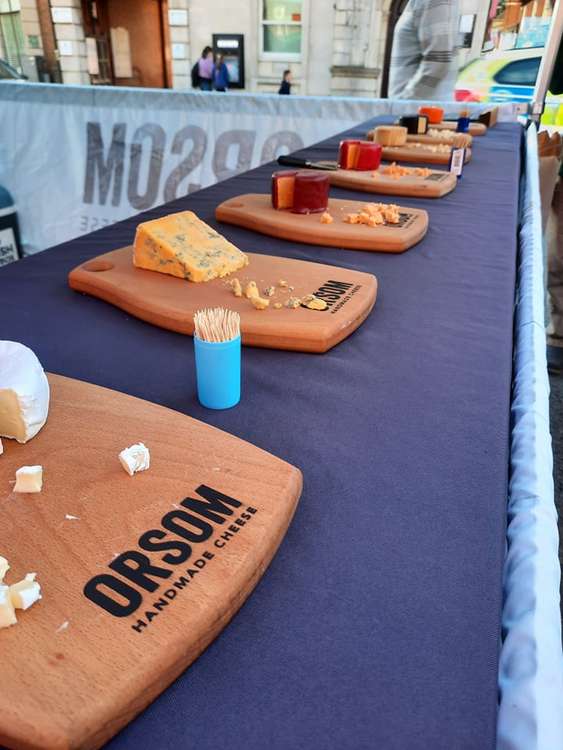 Orson handmade cheeses at Rutland Food and Drink Festival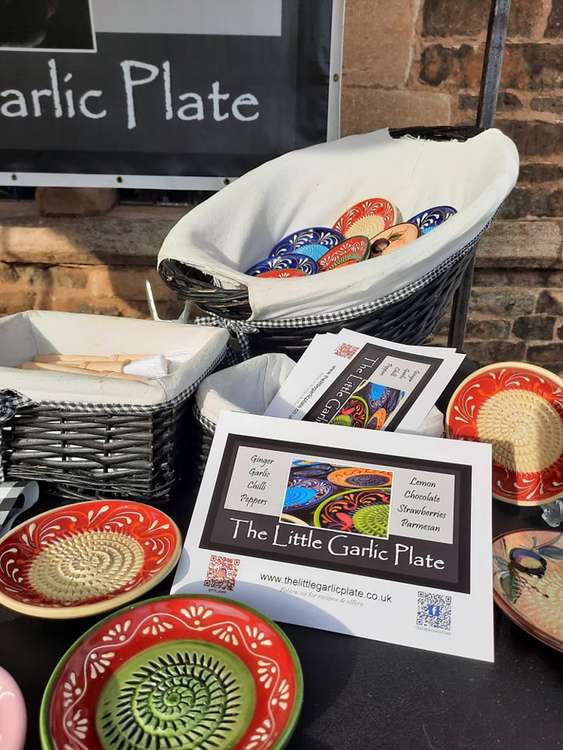 The Little Garlic Plate from Simon, Rutland Food and Drink Festival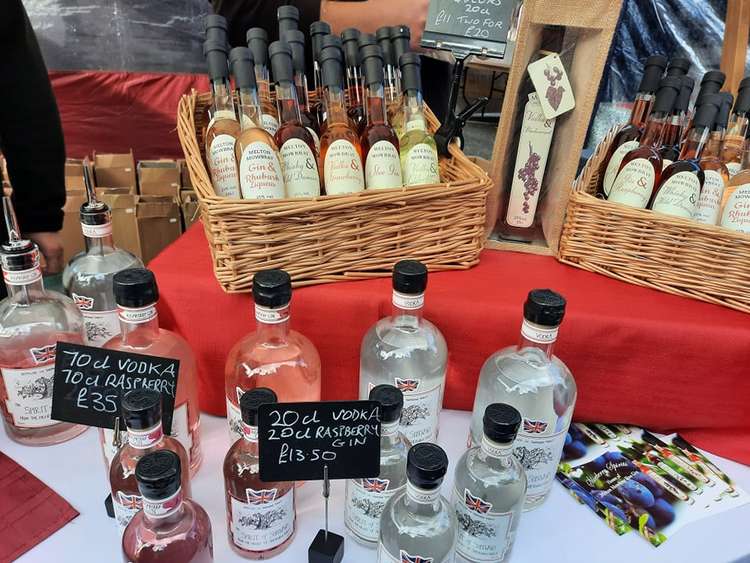 Slowberry Spirits at Rutland Food and Drink Festival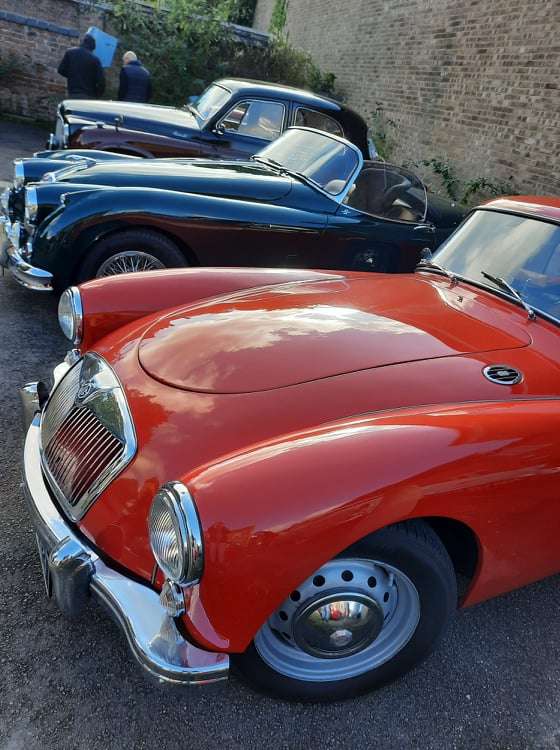 A trio of Triumphs at the Mill Street car meet
On Sunday the 10th of October, Rutland County Council punctuated the wealth of events that have been staged by the local authorities over the last few months with another successful festival:
Rutland Food and Drink Festival and Oakham Castle fun day.
Running from 11am until 4pm, the event was well attended and lively. The market place was lined with an extensive collection of food and drink stands, from local gin brewers and farm foods, to Indian cuisine and even a French raclette stall.
Amidst all of this there were performances from local bands, along with candy floss, toffee apples, fudge, and chocolate, for those with a sweet tooth.
The fun continued in the castle grounds themselves, with craft stalls selling their own produce, such as candles, wax melts, bath bombs, jewellery, home brewed vodka and other spirits, chopping boards, and much more.
All stalls were relatively local, the furthest afield a distillery duo coming from Yorkshire, Paul and Lisa. Together they run Oldcon distillery, a company that is only 4 months old.
Also making their home in the castle grounds was the Ferrers Household, a 15th century re-enactment society who brought a splash of history to the event. They attended in full costume with an array of games, writing implements, and bows and arrows for the kids to try out. Some of the big kids tried their arm at archery too.
On top of this, there were sword crafts and the chance to try out a traditional quill and ink set. The society even brought with them a beautiful team pooch, a huge Newfoundland, who played the part of a baited bear wonderfully.
For those who could resist the food and the Ferrers, there was also a car and bike meet in Mill Street from 10am until 12pm, attended by Jaguars, MGs, and Porsches of all vintages.
There are more craft fairs coming up locally, so keep your eyes peeled in the run up to the Christmas shopping spree!
To search other events happening locally, see our What's On page. Alternatively, keep a weather eye on the horizon for our weekly 'What's on in Oakham this week' bulletin.
To advertise your own event free, click the black 'Nub It' box at the top of the page!