Rutland and Melton MP and Government Minister Visit Matt Hampson's Get Busy Living Centre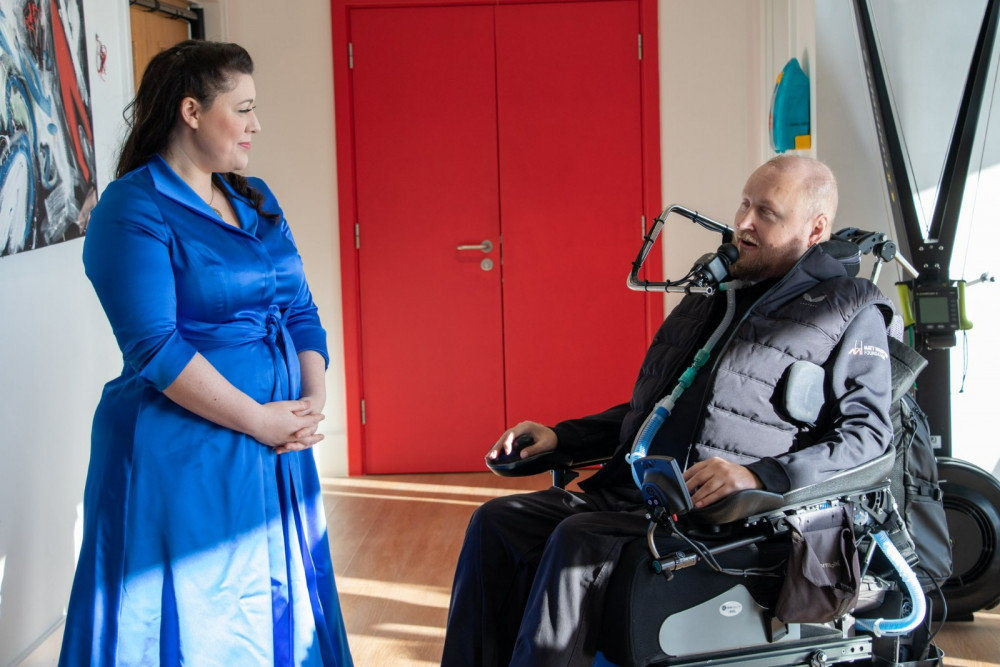 MP Alicia Kearns talks to Matt Hampson
Alicia Kearns, MP for Rutland and Melton, and Stuart Andrews MP, Parliamentary Under Secretary of State at the Department for Digital, Culture, Media and Sport (DCMS), visited Matt Hampson's Get Busy Living Centre on 19 January 2023.
Built as the focal point for the Matt Hampson Foundation, the Get Busy Living Centre provides a positive and supportive environment in which people who have been affected by a life changing injury can focus on their future.
It is a place where people can identify and work towards what they can and will achieve, to share their personal experiences, and benefit from the advice of those who understand their unique challenges.
The Centre provides an environment where people are inspired and supported to ensure that they can Get Busy Living.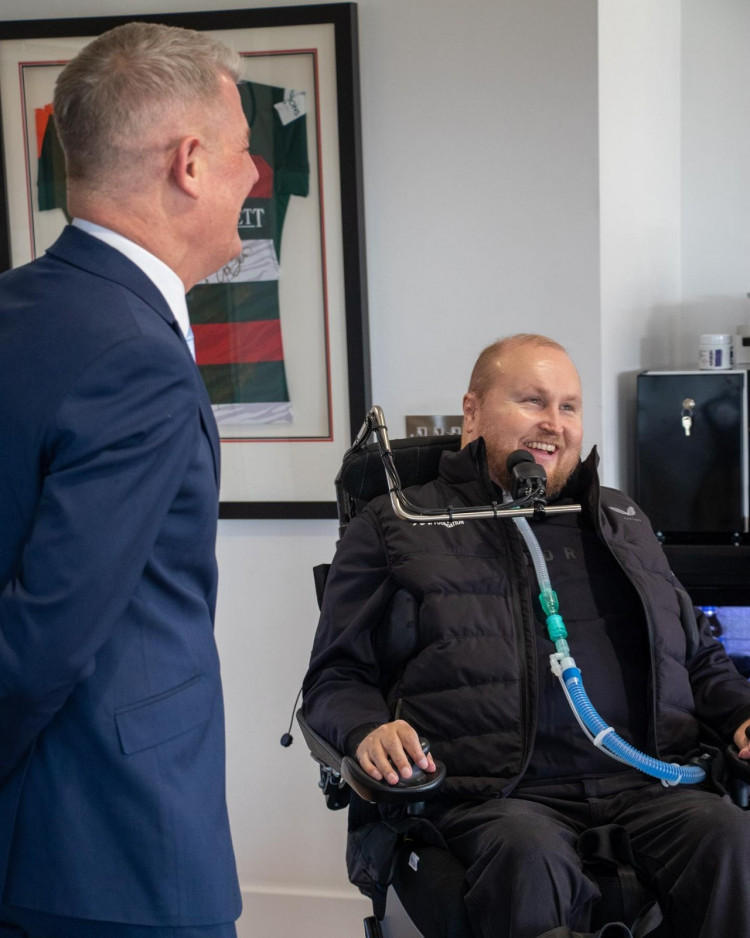 Stuart Andrews talks to Matt Hampson
Matt Hampson OBE set up the Matt Hampson Foundation after he was left paralysed from the neck down and requiring the aid of a ventilator to breath following an accident in 2005 during an England Under 21 rugby training session. Matt set up a £1 million centre to provide state of the art rehabilitation facilities and support for people who have suffered from similar catastrophic injuries through sport.
Matt Hampson and Head of Peer Support, Sophie, spoke about how important facilities like The Get Busy Living Centre are for young people rebuilding their lives following a life-changing injury and the impact the Centre has on individuals' recoveries.
Alicia Kearns MP and Stuart Andrews MP met with a number of beneficiaries at the Centre, before going on a tour of the state-of-the-art facilities, including the social hub, gym and the new on-site intensive rehab lodges that provide a respite to those who have suffered a life-changing injury and their family members or carers.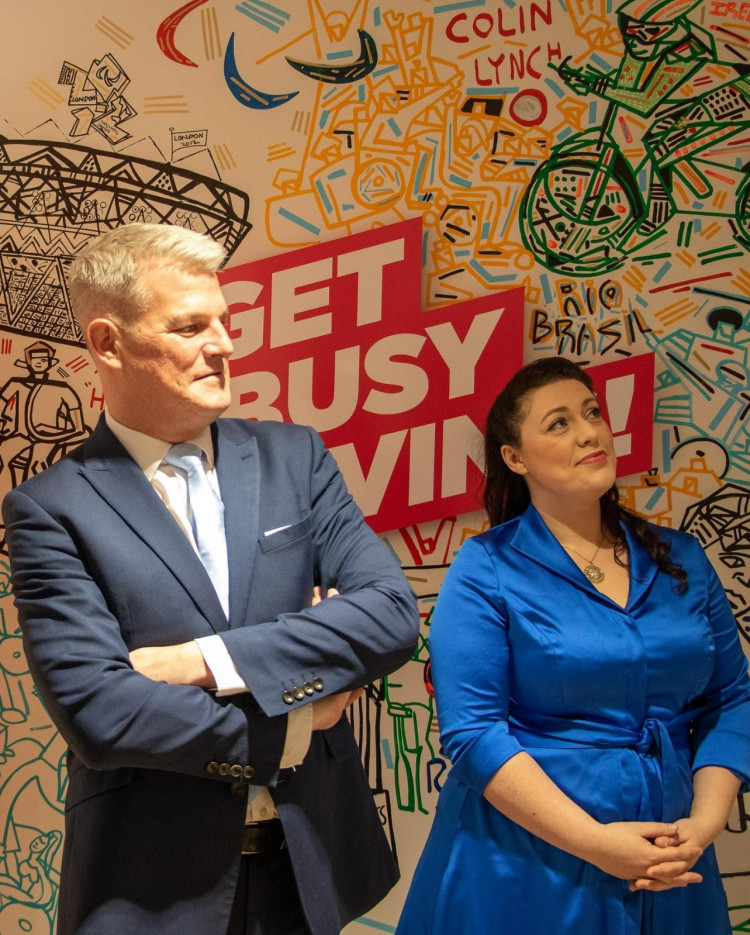 Stuart Andrews and Alicia Kearns
Alicia Kearns, MP for Rutland and Melton said: "It was a privilege to visit Matt Hampson's centre alongside our DCMS Minister to see the incredible life-changing work they do to support people who have been injured through sport. The team's positive and encouraging attitude never ceases to amaze me and it was great to be able to showcase their amazing work to our DCMS Minister.
"I wish Matt and his team at the Foundation all the best with this project, the work they are doing to support families who have been affected by a life-changing injury is truly invaluable."
Find out more about the foundation and hear from Matt Hampson below:
Alternatively, head to the Matt Hampson Foundation website to see how you can benefit from or support the facility and charity.