Christmas shopping event in Oakham to support local businesses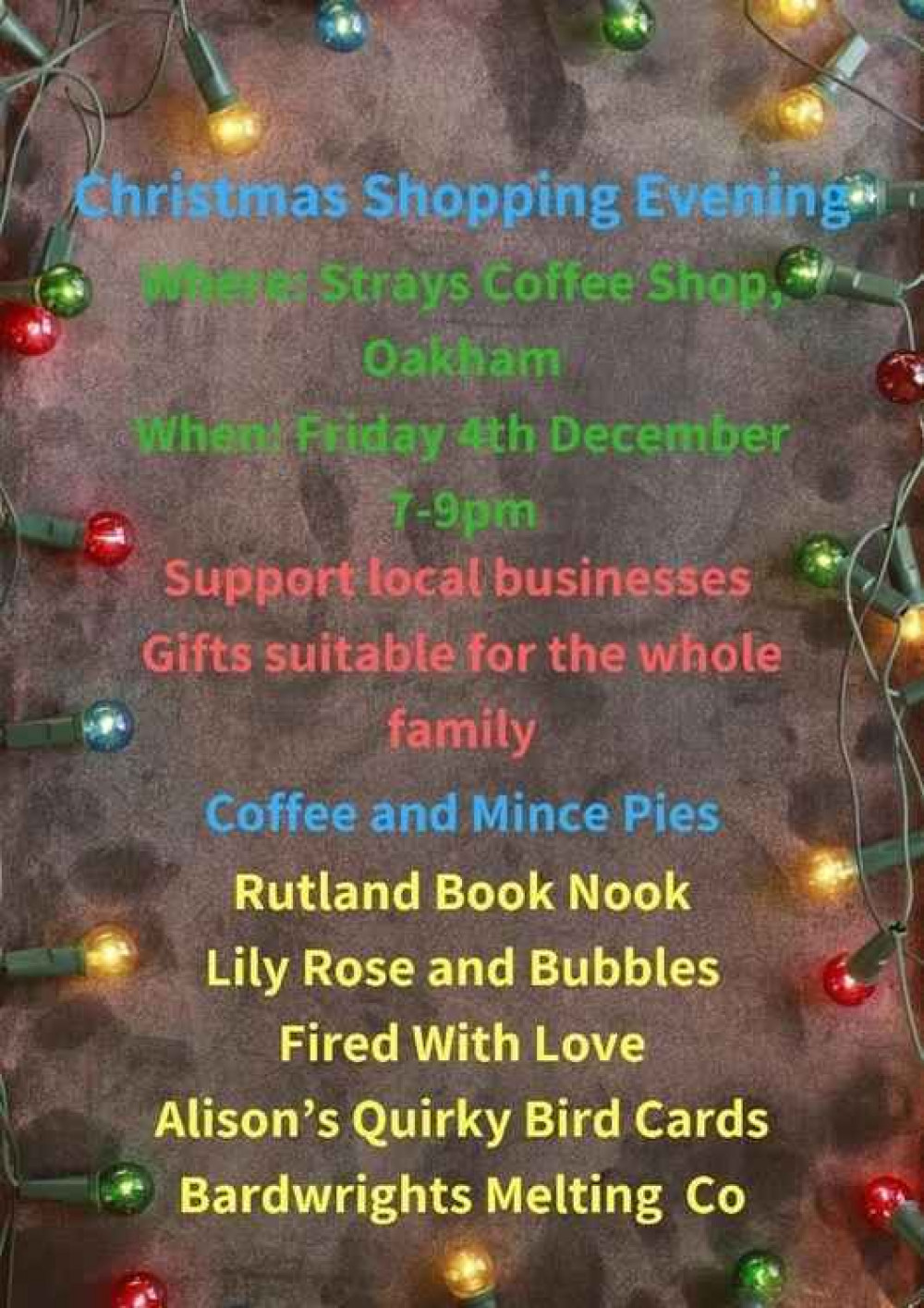 A Christmas shopping evening takes place in Oakham tomorrow, featuring local businesses and artisans.
The event at Stray's Coffee at 2 High Street aims to support local businesses and has been organised by Hanan Smith of the Rutland Book Nook.
It will feature a few small, local businesses attending, who have previously held a virtual market on Facebook together.
Hanan told Nub News: "There will be a huge range of Christmas gifts on offer including books, wax melts, children's gifts, hand painted ceramics and cards.
"We can't wait to get out and about with all our products. And Strays will be serving coffee and mince pies too."