Coronavirus crisis: Rutland continues downward trend in case numbers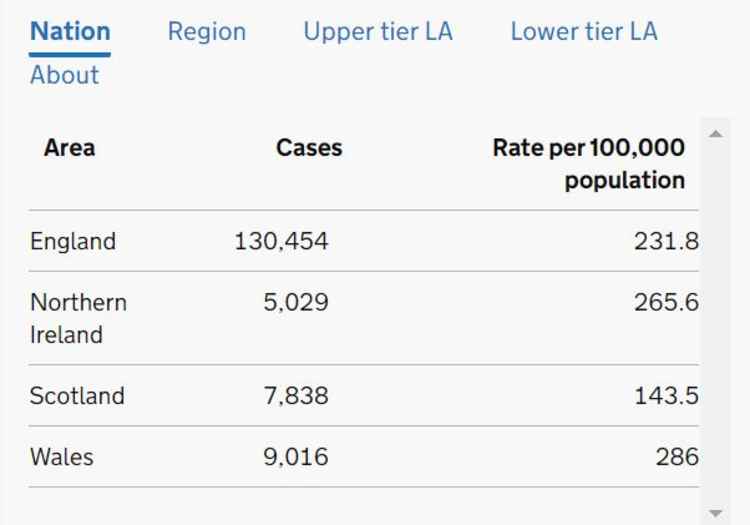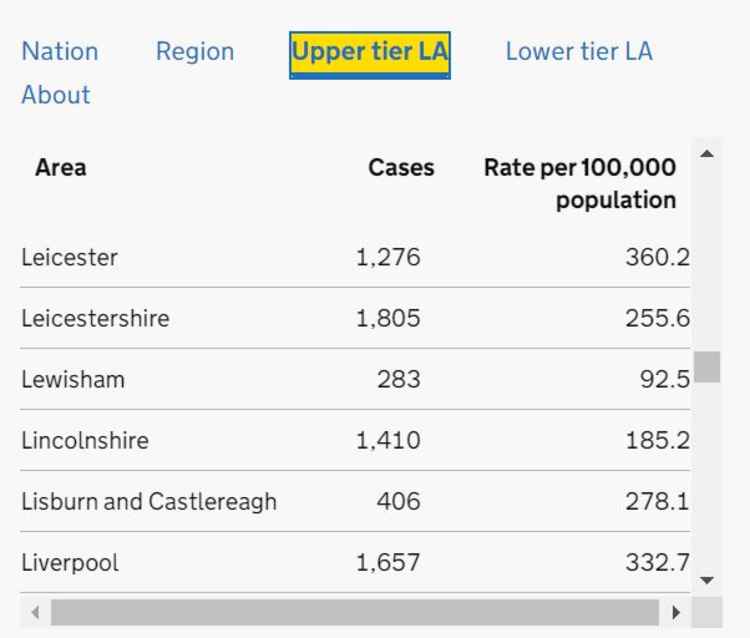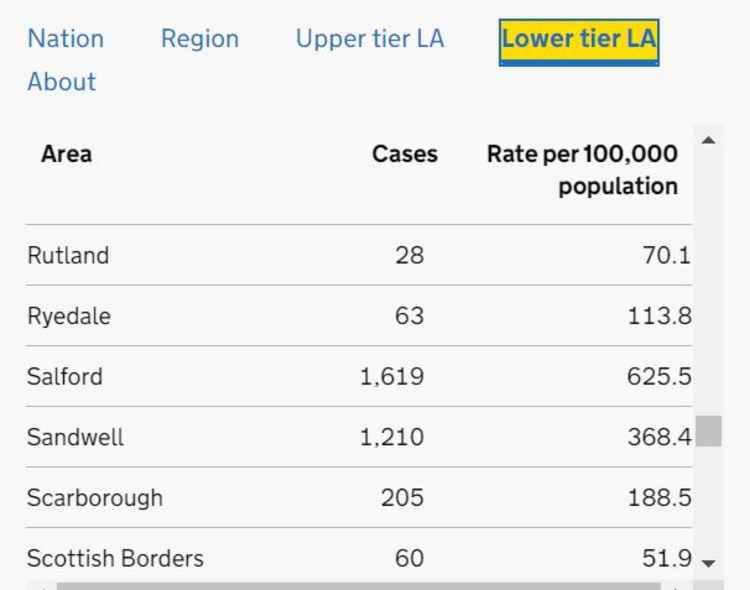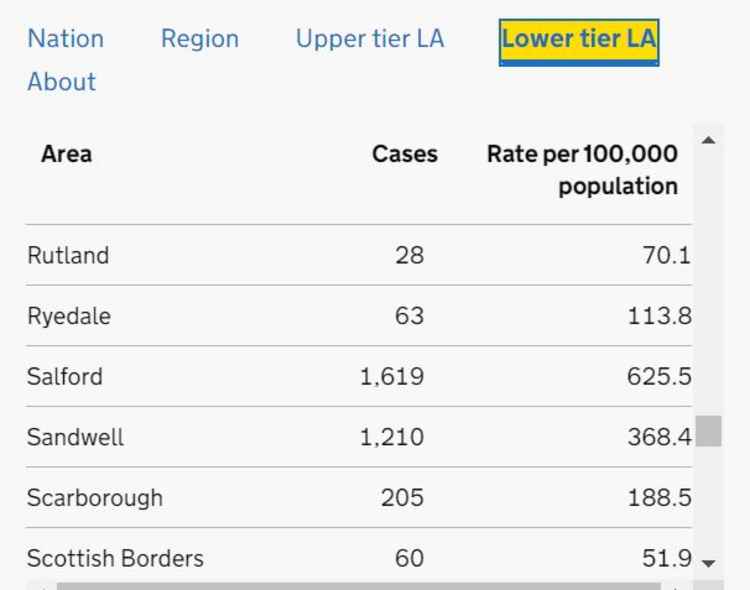 Rutland continues to report a declining weekly rate for Covid-19 after ten cases were reported in the county yesterday (Friday).
Yesterday's reported cases, according to Public Health England, puts Rutland on a total of 368 cases since figures were first recorded in March.
This gives the county a rate of 921.7 cases per 100,000 of population to date, which is just over half of the England average of 1733.1 cases per 100,000.
Rutland's figures are also a quarter of the 3421.3 per 100,000 of Leicester and and around half of the 1767.7 rate of Leicestershire.
Rutland is also doing better than Lincolnshire, which has a rate of 1148.8 and nearby South Kesteven district on 1075.7 cases per 100,000.
The seven day figures (shown) taken from the UK government's own Covid-19 Tracker compare Rutland with other nearby districts and areas also show Rutland performing better than many other places.
The website now has new features, including an interactive map, to highlight local variations.
It has also in recent weeks begun showing a weekly rate, which gives a better idea of the current situation with the pandemic, rather than the historic total in the 7-8 months to date.
The ten cases reported yesterday now means that Rutland has reported 28 cases over the week, giving it a rate of 70.1 cases.
Previously, in the week to last Saturday, Rutland had reported 40 cases.
And in the week to Saturday October 17, Rutland reported 45 cases.
Such a weekly rate is typically a fraction of that of neighbouring counties and districts, as shown.
With deaths, one case was reported in the county at the start of the week, following another death over last weekend. Together, they put Rutland on 16 deaths overall since the pandemic began.
The figures come as MPs, including Rutland MP Alicia Kearns, voted for a second lockdown, which began two days ago on Thursday.
Mrs Kearns conducted a poll, reporting 60 per cent in favour of such a lockdown, as she explained how she voted, as Nub News previously reported.
Previously, Rutland, along with Lincolnshire, had previously been in the lowest tier of restrictions due to its low numbers and infection rate.
Now, under the England-wide lockdown, both counties face the same measures as urban areas, such as Leicester, where infection rates tend to be far higher.