Plans for Coronation road closures and celebrations are underway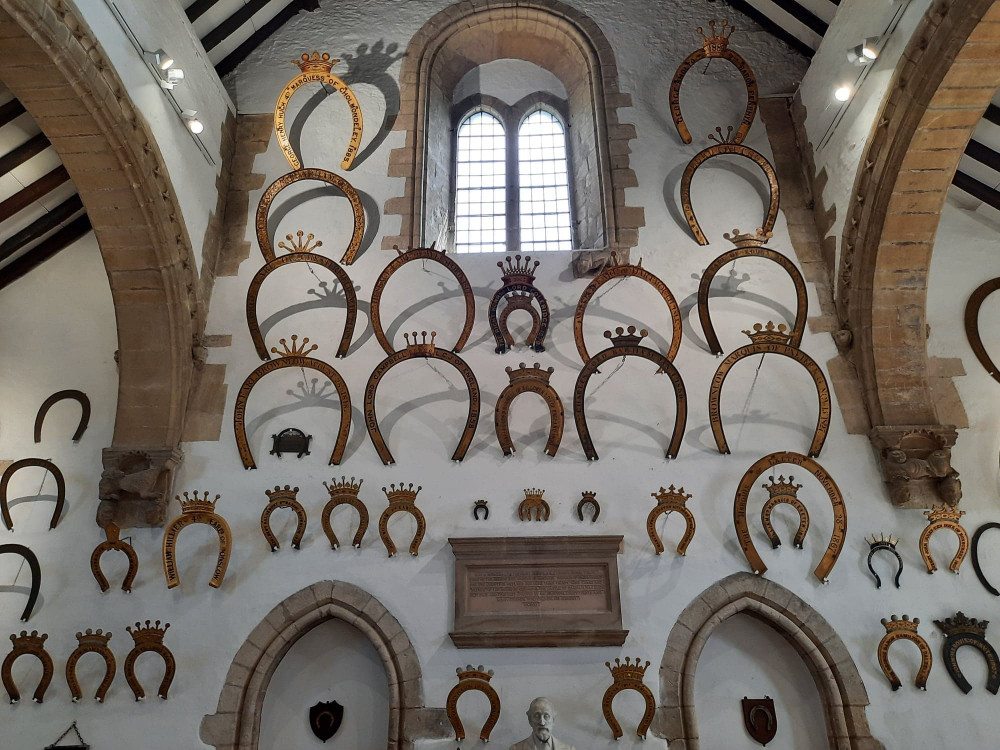 Royal horseshoes can be found among the collection at Oakham Castle. Image credit: Nub News.
Plans to mark His Majesty King Charles' Coronation in Rutland are underway, with local communities encouraged to take part in a host of celebrations.
His Majesty The King will be crowned in a special ceremony at Westminster Abbey on Saturday 6 May 2023.
Activities are planned as part of a huge national celebration, including a televised Coronation Concert at Windsor Castle on Sunday 7 May and a Coronation Big Lunch on the same day, where communities are invited to share food and fun together.
Monday 8 May has been declared an additional Bank Holiday, with people encouraged to volunteer in their local areas as part of the Big Help Out - a scheme that officially kicks off on 8 May and encourages individuals and groups across the nation to get involved with any and all volunteers opportunities in their local community.
Organisers are keen for charities, communities and local groups to share details of their eventson an interactive Coronation map and use the weekend as an opportunity to highlight the positive benefits of volunteering.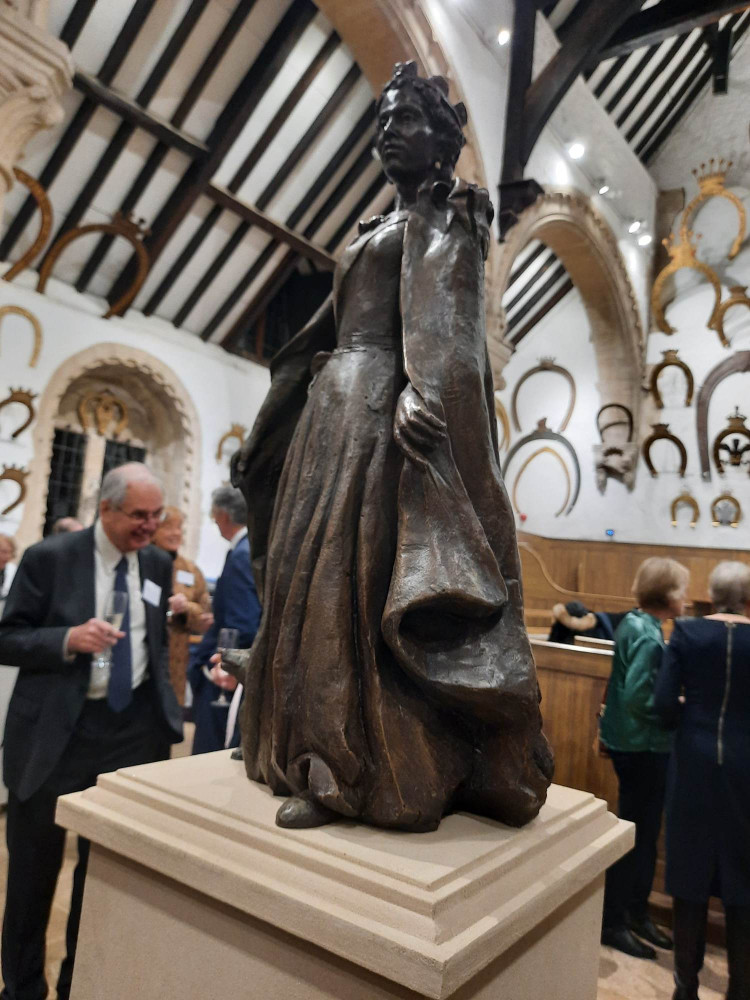 A mock up of a statue remembering HM to be located in Oakham, by sculptor Hywel Pratley. Image credit: Nub News.
The Lord-Lieutenant of Rutland Dr Sarah Furness is inviting everyone to join the Coronation Celebrations and mark this wonderful occasion with friends, families, and neighbours. In advance of the Coronation, information has also been shared explaining how residents can arrange their own community event or street party.
This is on top of the fundraising efforts being made by Dr Furness to commission and erect a stature of the late Queen outside Rutland Library. Read more here.
Some of the activities that are being planned in Rutland include:
Service of Thanksgiving
A special service of Thanksgiving will be held at All Saints Church in Oakham to celebrate the Coronation on Sunday 7 May.
Party in the Park
Following the service on Sunday 7 May, a Party in the Park will be held at Cutts Close, with the permission of Oakham Town Council, where people can gather to enjoy activities and entertainment.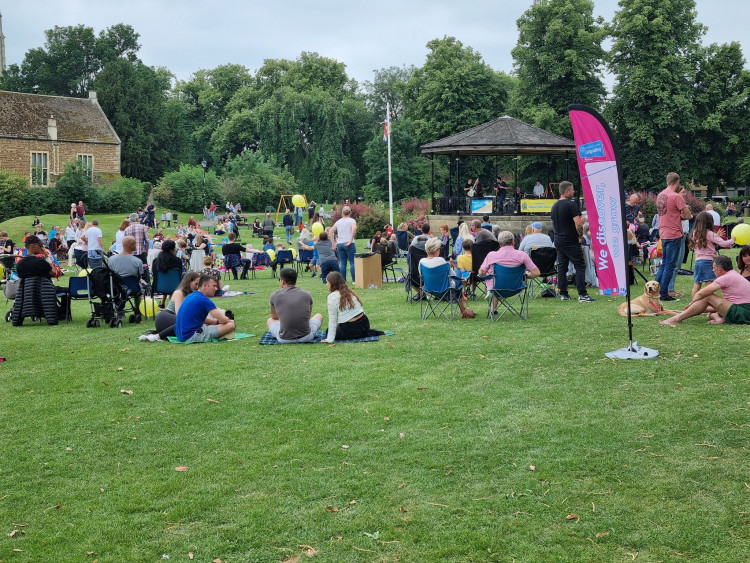 The Party in the Park is becoming a popular annual event. Image credit. Nub News.
Coronation Clear-Out
A Car Boot Sale to raise funds for Citizens Advice Rutland, 4 Rutland, and Rutland Foodbank will be held at the Rutland Showground with the permission of the Rutland Agricultural Society on Bank Holiday Monday 8 May.
Street parties
Rutland County Council is supporting communities that would like to hold street parties to celebrate the Coronation. Organisers are encouraged to hold parties in gardens, village halls or public open spaces, where possible.
Anyone wishing to hold a party in a street or road should apply to the Council by Sunday 2 April. Applications for road closures that do not require diversions will be processed without the Council's standard fee if they are received by this date.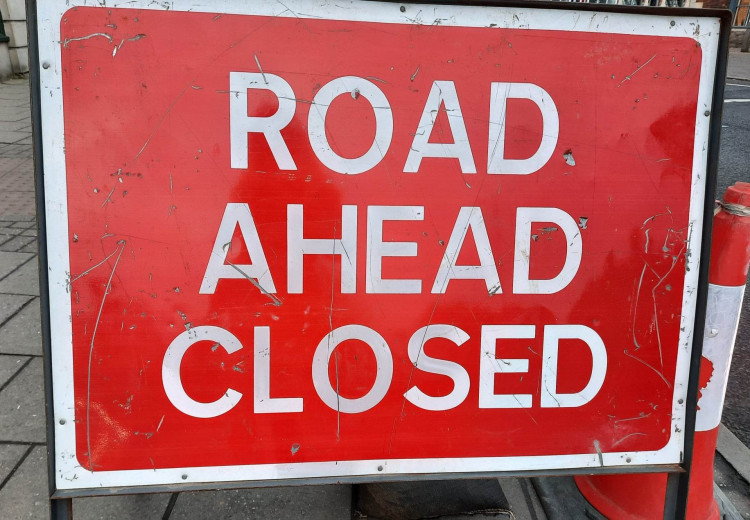 Road closures will take place across the extended weekend. Image credit: Nub News.
Further information can be found on the RCC website.
Further details of local Coronation celebrations taking place in Rutland will be added to the Rutland Lieutenancy website.
Dr Sarah Furness, Lord-Lieutenant of Rutland, said: "I know just how many people are looking forward to celebrating His Majesty The King's Coronation. The King has served our country with distinction as Prince of Wales for more than six decades. I hope, like me, everyone in Rutland will take this opportunity to celebrate this wonderful occasion."
Further details of national Coronation celebrations can be found online.