Rutland Book Club September title: 'Magpie' by Elizabeth Day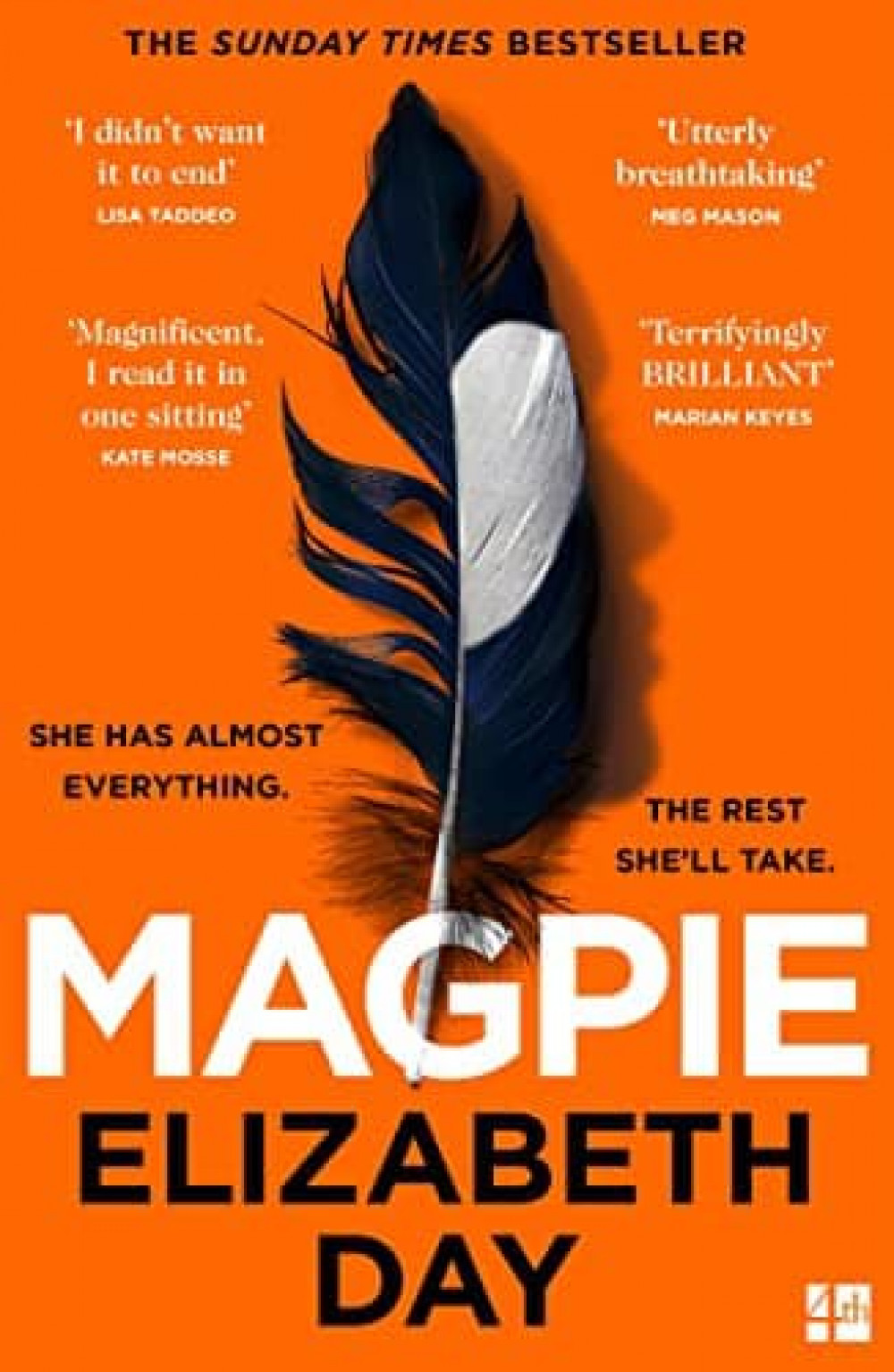 image courtesy of Laura Ray.
Here at Oakham Nub News we are working closely with Laura from Rutland Book Club to bring you monthly instalments of our new book club feature.
Laura Ray has been running Rutland Book Club for over a year and arranges monthly meet ups for other keen readers to discuss their chosen book of the month - and you are invited to join!
The book club title for this month is 'Magpie' by Elizabeth Day.
About the book:
She has almost everything. The rest she'll take.
Marisa may have only known Jake a few months, but she has never felt this certain about anyone. When he asks her to move in with him and they start trying for a baby, she knows she has finally found the steadfast love and support she has been looking for all her life.
But their relationship is tested when they take in a lodger, Kate, who has little regard for personal boundaries and seems to take an uncomfortable interest in Jake - as well as the baby they are hoping to have.
Why is Kate so obsessed with the couple? And, more worryingly, why doesn't Jake share Marisa's concern?
In her determination to find the answers, Marisa risks losing everything she holds dear...
Magpie is a tense, twisting, brilliantly written novel about mothers and children, envy and possession, and the dangers of getting everything you've ever dreamed of.
Laura's review:
This is a thrilling, stylish and psychologically astute story of jealousy, motherhood and power.
It is full of several twists and turns and constantly keeps you wanting to read on. The Tension building was perfect, character development was detailed, layered, realistic, pacing was riveting.
Without giving much away, I honestly recommend it to thriller lovers who like to read something heart pounding, addictive, unputdownable!
How to join the book club:
Rutland Book Club will be discussing this book on Wednesday 28th September 2022 at 7.30pm. They meet at The Wisteria Hotel in Oakham. People are welcome to join the Rutland Book Club Facebook Group.
The book can be bought online or locally from Walkers Book Shop which is on the High Street in Oakham.
Keep your eyes peeled for the Rutland Book Club pick in October...
The monthly book will be shared here at each month going forward.
In the meantime, we will see you at The Wisteria on the 27th of July 2022.