Rutland celebrates 'strong' Religious Education in local schools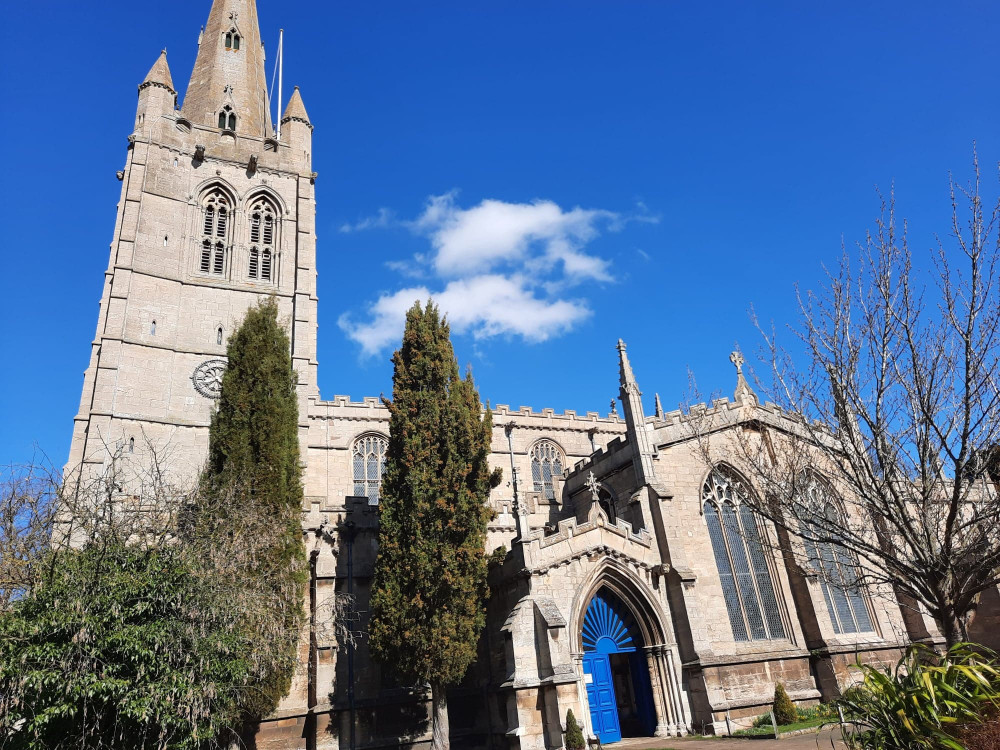 All Saints' Church, Church Street, Oakham
Representatives of the Rutland Standing Advisory Council on Religious Education have met in Oakham
Religious education in Rutland is 'strong' according to the latest inspection reports, faith leaders have been told.
Roman Catholic, Jewish, Sikh, Baptist and Humanist representatives met members of the Church of England and the local education authority to discuss the quality of religious teaching in schools.
At the meeting of Rutland Sacre (Standing Advisory Council on Religious Education) in Oakham on Thursday the 29th of November 2022, chairman Gurdev Singh introduced Daniel Alfieri from the Peterborough Church of England diocese.
Mr Alfieri said: "The diocese has confirmed that there is currently no mechanism in place to record the quality of RE in Schools.
"However, Rutland headteachers are due to meet, together with the diocese, to see how information could be collated, possibly through a self-audit, with the action plan to be completed for the January meeting.
"Across all of the [primary and secondary] schools in Rutland, wherever there is a comment on the teaching of RE from either Ofsted or Siams (Statutory Inspection of Anglican and Methodist Schools), there is agreement and acknowledgement that the standard of teaching of RE is at least 'good', and beyond to 'outstanding' in some cases.
"Some of the older inspection reports suggest that, as a county, there could have been more work around children becoming familiar and aware of and understanding faiths beyond our community in Rutland.
"But if you look at the newer inspection reports, a lot of them acknowledge that there has been a significant improvement in that aspect of the teaching of RE in the county. There are also a lot of comments on subject leadership being very strong in Rutland.
"So, based on both sets of results, I would summarise that the teaching of RE in Rutland is strong.
"I also have a short survey to send out to the headteachers to fill in and give a simple self-evaluation, as well as giving us any feedback just in case there is any gap in their or our understanding, or that we could be aware of as a committee in support of those teachers."
Mr Singh added: "It does sound as if the feedback is that the quality of teaching in RE in the county is actually good, and whilst there are areas for improvement about other faiths, there is already evidence to suggest that other faiths are being included and are therefore part of that journey of improvement already taking place."
Mr Alfieri agreed, adding: "If you look at the older reports, some are more than 10 years old.
"The newer reports however, comment on children going to places of worship from faiths beyond the Rutland community, travelling to Leicester and Peterborough so that they may be able to have an understanding of faiths outside of the locality of each individual school."
Members were also informed that the final agreement of the Sacre syllabus 2023-2028 would be discussed/approved by the cabinet of Rutland County Council at their meeting on the 7th of March 2023.
Amanda Fitton, RE advisor to Peterborough City Council and Sacre, told members that they may now attend any of the available Sacre training courses and webinars being offered.
In light of the announcement this week that for the first time less than 50 percent of the population of England declare themselves as Christian (46.2% in 2021, compared to 59.3% in 2011), members were given the (2021 Census) figures for Rutland, which show: 15,239 persons have declared themselves as having 'no religion'; Christian = 22,728; Buddhist = 150; Hindu = 125; Jewish = 53; Muslim = 258; Sikh = 67; and 'other' = 201. Of those questioned, some 2,231 declined to answer the question. [Source: ONS].
Sacre is structured with representatives of Christian denominations and other religions and their denominations which reflect the principal religious traditions of the borough, including representatives of the Church of England, representatives of the teaching profession and representatives from the local education authority, including councillors and RE advisors.
Every local education authority is required by law to have a Sacre. Its origins go back to the Education Act of 1944, but the Education Reform Act 1988 and the Education Act 1996 strengthened its place in an local education authority.
The responsibilities of Sacre are:
to provide advice to the local education authority on all aspects of its provision for Religious Education (RE) in its schools (this does not include Voluntary Aided Schools)
to decide whether the local education authority's agreed syllabus for RE needs to be reviewed and to require the local education authority does so
to provide advice to the local education authority on collective worship in its schools (this does not include voluntary aided or voluntary controlled schools)
to consider any requests from headteachers to hold collective worship that is not of a broadly Christian character
to advise on matters relating to training for teachers in RE and collective worship; and to publish an annual report of its work
The next meeting of Rutland Sacre is on Tuesday the 31st of January 2023.