Chair of Oakham Pride seeks your feedback on plans to provide accessible community hub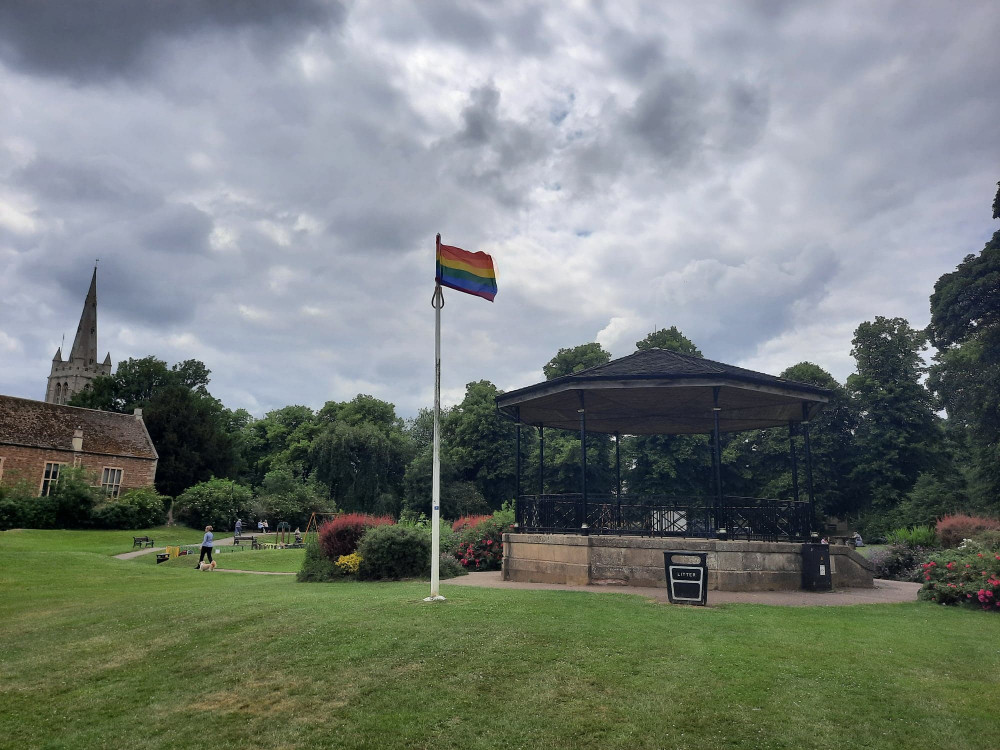 Cutts Close and Oakham Castle hosted Oakham Pride, the beginning of a more inclusive community space.
Lucy Slessor, Pride organiser, mother and inclusivity advocate, has moved on to her next big challenge to enable or even open an accessible community hub in Oakham, and she would like to hear from you.
Lucy moved to Oakham nearly 2 years ago and struggled with loneliness and accessibility until she joined and eventually took on the role of Chair on the Oakham Pride committee, working hard to run the first ever Oakham Pride event that took place on the 25th of June 2022.
This changed her experience of Oakham for the better and has inspired her to push for a space where vulnerable and minority Oakham and Rutland residents can access support, companionship and find a safe space for them.
Lucy feels passionate about creating or enabling an accessible hub to help and include people who are less able, lonely and isolated, or struggling with their mental health.
While there are a range of community focused ventures in the area, such as Age UK and Pepper's – A Safe Place Lucy feels that these are not always utilised by the community and she would like to create a hub, online and in person, where these existing charities and groups can be supported, enabled, and enhanced.
Andrew, a regular user of Pepper's – A Safe Place, said: "Pepper's is an Oasis of calm, if only more people used it."
Lucy said: "If there are enough spaces where people can go, such as Age UK and Pepper's, then this project can be a drive to make these spaces accessible by running minibuses for example, or by enhancing the exposure of these groups so that people know about them, making their traffic increase, and their potential develop and grow.
"I want more kindness and inspiration spread. I want people to smile and to accomplish things in the local area. People who are lonely or vulnerable feel useless, but they shouldn't. Everyone should have a safe space. If we can help people then we are doing really important work."
Currently, Lucy is looking to understand more about what the community want; whether this project would be strongest enabling the services that already exist, or if it would be best suited as a stand-alone venture connecting people with one another and these services, either online or in person.
Lucy concluded: "I have had fantastic feedback on the Oakham Online Facebook group, which proves that there is a need for this."
If anyone has any ideas, feedback, or would like to join and support this community-led campaign, they can email Lucy on [email protected].