Learn to Dance Morris with Rutland Morris Men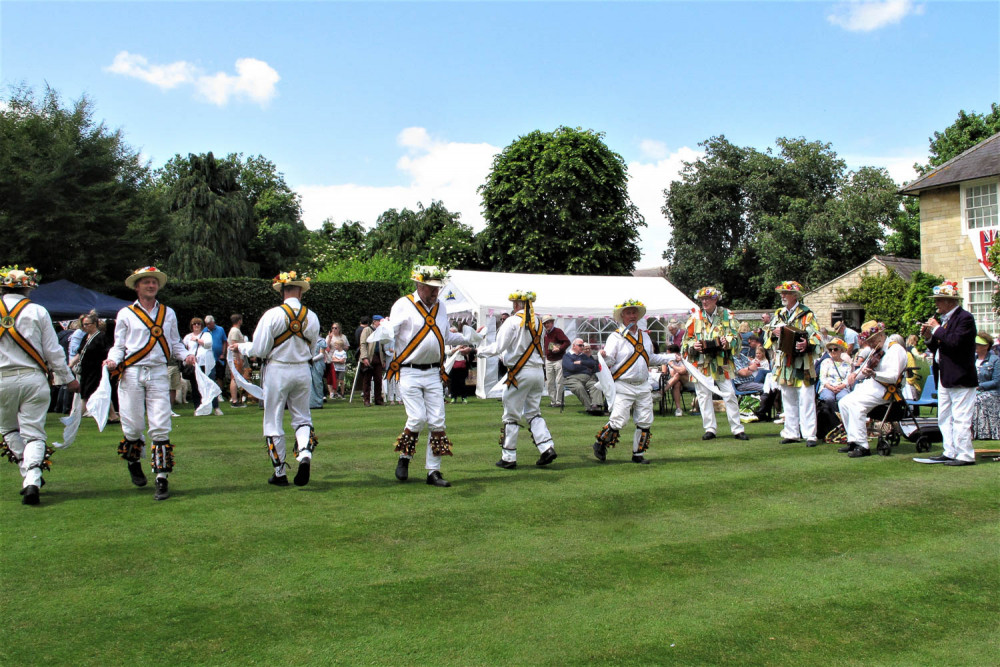 Rutland Morris on a glorious summer day at Ashwell Fête, 2022 Picture thanks to and © Sally Harnett
Meet and make friends, enjoy a new hobby, and learn to Dance Morris with Rutland Morris Men.
There is something timeless and fascinating about coming across a morris side performing on the town square, village green or outside the local pub on a summer evening. It can't help but raise a smile and leave a happy memory but have you ever thought of giving it a go yourself?
The Cotswold morris tradition is based on dances and villages in Gloucestershire, Oxfordshire and Northamptonshire.
Although morris is a living tradition and is continuously evolving, most Cotswold sides perform almost the same sequence of steps, arm movements and figures documented by folklorists in these villages at the turn of the 20th century. This means that with practise they can be easily learnt and you will be ready to put on that distinctive costume and bells, grab a stick or get out your hankies, and join any Cotswold side in the country.
If you will forgive the pun, the first step is the hardest but Rutland Morris Men and Peterborough Morris aim to make it as easy as possible.
Peterborough Morris are offering a taster session for men only on 27th September (visit their web site for details) and then both sides are hosting a free workshop open to all at Ketton Village Sports and Community Centre on Saturday 1st October from 10.00 am until 3.30pm.
No experience is necessary and they guarantee that by the end of the day you will know at least three dances well enough to dance out with almost any Cotswold side. If you would like to know more about the workshop visit the Rutland Morris Men website or to book your place simply email [email protected]
In Rutland, winter practice quickly follows on the the 3rd October and every Monday thereafter so by next May Day, you should be well and truly on your way to becoming a competent Morris dancer.
The team look forward to meeting you, and sharing in your journey.