Oakham: Three jobs available in Oakham this week, from Christmas temps to full time career opportunities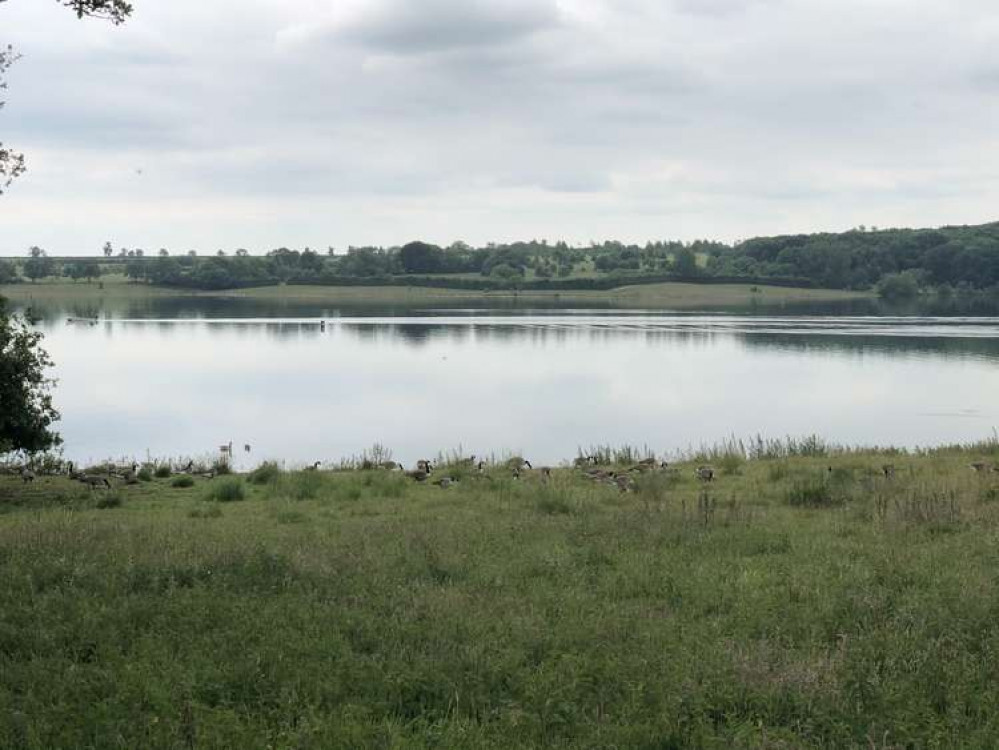 Rutland Water from Hambleton Peninsula. Scroll down to see more jobs or to share your own.
On the run up to Christmas, the job market can be flexible. Below we have a list of jobs that will take you through the festive period and beyond.
Boots have a Christmas Customer Advisor role available in the centre of Oakham.
Christmas in Boots is our most exciting time of the year and it can be very busy so we'll provide you with all of the training and support you need to help you be at your best. No two days are the same; you could be helping on tills or advising customers, working in our back shop helping to run our stock room or you could be helping our online offering by picking boots.com orders. Some of the jobs that you could be doing include:
Helping our customers, answering questions, giving great advice on our fantastic gifts, showing where a product is or simply offering a basket.
Helping our stores run smoothly, helping with our stock in in the stock rooms, making sure we have the right products displayed on the shop floor or providing a great service on our tills.
Working as part of a great team, always looking presentable, and adapting to a changing environment.
To be successful in this role you will have customer care at the heart of what you do and a true desire to help others. In addition you will:
Have excellent communication and listening skills
Demonstrate real energy and passion for customer service
Great organisation and operational skills
Be able to work as part of a team, supporting your colleagues and helping to deliver the business plan
Have great attention to detail
Be digitally savvy and comfortable with new technology
Have a positive, caring attitude and be a brand ambassador for Boots
The hours for this role are flexible and the pay is competitive.
Click here to apply for the role.
Lidl are looking for a new customer assistant to join their team for 30 hours a week. What you'll do: Unpack stock as deliveries arrive in store
Providing excellent customer service on the tills
Help our customers with any questions or queries, and locate items around the store
Ensure the bakery stays topped up by baking fresh goods
Ensure shelves are looking good, checking for sell by dates, ensuring quality and freshness for our customers
Merchandising and maintaining our middles aisles of non-food products
What you'll need:
Some experience of working in a fast-paced environment
The flexibility to start an early shift at 5am or finish a late shift at 11pm
The ability to react positively to changing priorities
The initiative to identify tasks that need to be completed
The drive to work hard and contribute to the success of your store
A friendly communication style with your team and customers
Experience in providing excellent customer service
Pay is between £9.50 and £10.70, depending upon the candidate. Successful candidates will get 30 days holiday per year pro rata as well as a staff discount in store.
To apply, follow the link. Good luck, and remember, this is not just stacking shelves, this is feeding families!
Our final job, based at Her Majesty's Prison Stocken, offers something a little bit different for the right candidate. HMP Stocken are looking for a Healthcare Assistant who will be involved in the implementation of clinical care packages, phlebotomy and assessment, treatment and the evaluation of patients' care. Further to these responsibilities, the successful candidate will support and assist patients with the activities of daily living, work with the Pharmacy Team to help them fulfil their daily tasks and will be encouraged to take the lead on well-being promotion clinics. Candidates will also be expected to support the registered nurse and operating department practitioner in implementing an agreed plan of care for each patient in accordance with the training provided. Although you would be working at the prison, as a Healthcare Assistant you would be employed by the NHS. The annual salary for a full-time employee in this role would be £19,500, depending upon experience and training. Uniform will be provided, as well as training, and a cycle to work scheme. A company pension arrangement is also available as well as a development and employment recognition scheme. You can apply via
Facebook
or on the
NHS website.
To view previous jobs that we have shared, check out our last jobs post or our jobs page where you can share your own vacancies too.
Good luck with your applications.