Coronavirus crisis: Half of Rutland cases due to prison says MP Alicia Kearns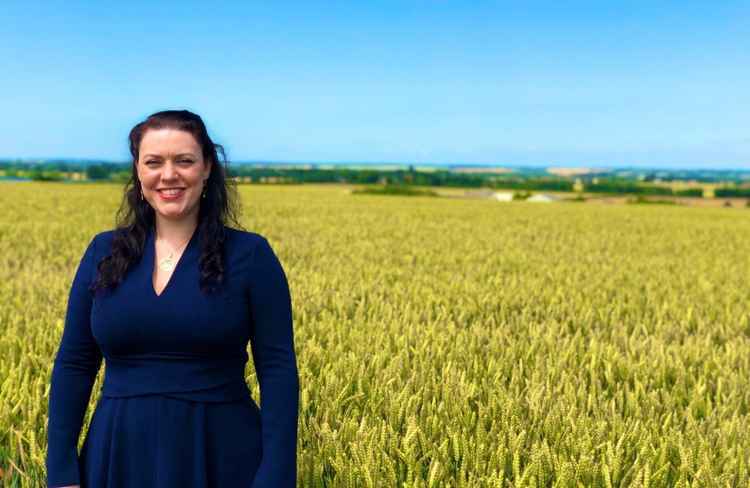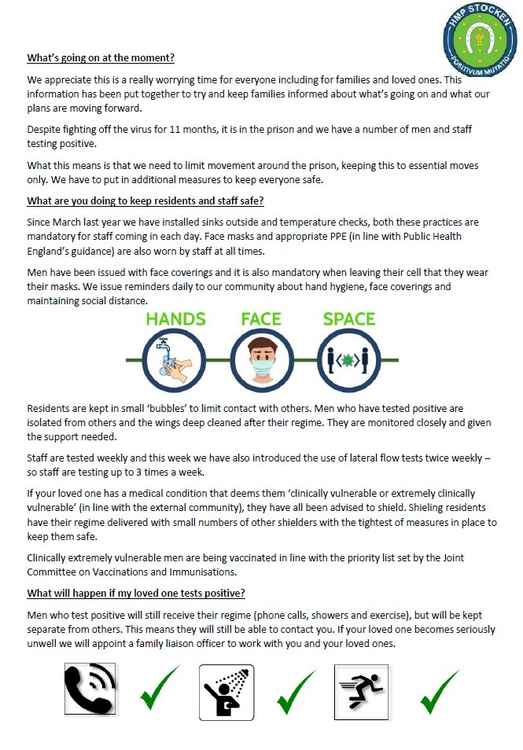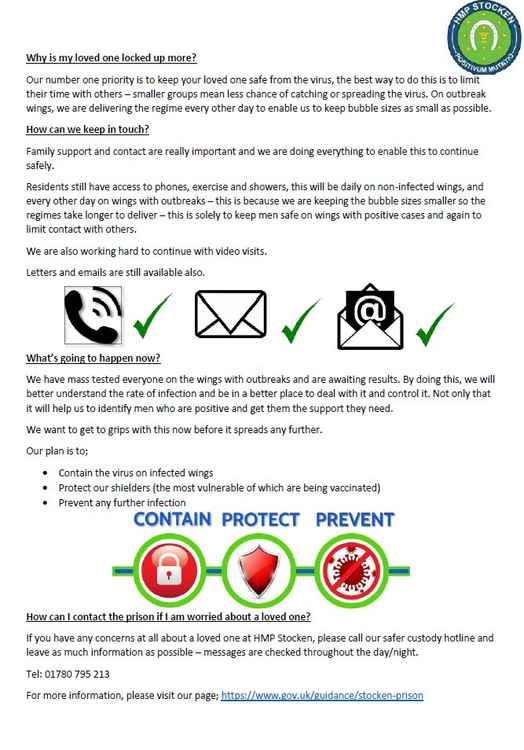 Half of Rutland's Covid19 cases can be put down to infection at HMP Stocken, according to MP Alicia Kearns.
Since the outbreak was reported a week ago , reported cases in the county have multiplied.
As Nub News reported yesterday, under one reporting methodology, case numbers in Rutland have nearly trebled, with the country no longer having one of the better records, but rather the worst.
Last night, Rutland MP Alicia Kearns issued a statement which said: ""The COVID-19 outbreak at HMP Stocken worries us all, and my thoughts are particularly with staff who have worked so hard during the pandemic and all those with loved ones who have tested positive.
"The Governor and his team have my full support and confidence that they will get this outbreak under control, indeed they kept Stocken's prisoner community COVID-19 free for all of 2020.
"I understand that currently around half of all cases of COVID-19 in Rutland are in the prison. Over the next few weeks there will be media headlines that will rightly concern us all locally stating that Rutland has one of the greatest increases in rates of COVID-19 in the UK."
The MP commented: "Rutland is a relatively small community, so outbreaks will suggest rates of increase which would not be as stark if we were a larger community. It is testament to how hard Rutlanders have worked throughout the pandemic that rates have consistently been so low despite the impact of any increase in cases on our rates per 100,000.
"However that does not mean we can be complacent, we must all be alert as the virus remains at large within our community."
The prison, working closely with the Ministry of Justice, Department of Health, local public health officials, and others have put in place a comprehensive series of measures to keep staff and prisoners safe, and to end the outbreak:
- All transfers paused in and out of the prison,
- Rolling out even greater testing of prison staff,
- Isolating those who test positive on an isolation spur,
- Separately isolating those who are symptomatic,
- Shielding prisoners who are vulnerable,
- A restricted regime in place, and
- Enhanced PPE for staff.
In addition, as planned separately to the outbreak, vaccinations started on 3rd February in line with the national prioritisation i.e. those over 70 and the clinically extremely vulnerable.
Mrs Kearns continued: "I made representations to the Prisons' Minister in January, and I raised the need to support HMP Stocken again with the Lord Chancellor last week and Ministers again today. I remain steadfast in my support for the staff and Governor. I also continue to advocate for Prison Officers and Staff to be a priority occupation for vaccination once the vaccination programme moves to a vaccination by occupation model.
"We will see rates of COVID-19 continue to rise at Stocken, and therefore Rutland, over the next two weeks as a result of the increased testing planned to identify everyone who has the virus."
She added: "I hope this informs residents and demonstrates that significant efforts are in place to end the outbreak. Whilst the current COVID-19 rates in Rutland are heavily within the prison, we also have some outbreaks in care homes and we cannot get complacent and must re-double our efforts given how virulent the virus is.
"Thank you to everyone for your continued hard work, and to all those who are organising our local vaccination programmes and all those who have gone to get vaccinated. Together we will defeat this virus."
Yesterday, HMP Stocken also took to social media, to highlight the action it was taking concerning the outbreak.
The prison said on twitter: "We appreciate this is worrying but we hope the attached information helps to answer your questions. We have initiated our plan to contain, protect and prevent and are working incredibly hard to keep everyone safe."
Yesterday, the government's UK Covid-19 tracker confirmed the increase in numbers.
Rutland recorded 17 fresh cases, giving a total of 1348 recorded cases since the start of the pandemic. Some 77 cases were also recorded over the past weekend. Typically, the county records single figure daily increases or little more.
As a consequence, the 7-day infection rate had increased to 154 or 385.4 cases per 100,000- more than double the rate of a week or so ago.
The number of recorded deaths yesterday ( Mon) increased one to 46, meaning just over 1 per 1,000 Rutlanders have died of the virus since the pandemic started.